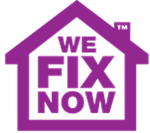 The research found that 71% of participants viewed their experience of using a tradesman as a positive one.
(PRWEB UK) 17 July 2013
Trustmark has commissioned research that aims to discover the public's perception of British trades people, reports HVP on July 5. The research found that 71% of participants viewed their experience of using a tradesman as a positive one. When participants were asked to describe tradesmen, adjectives such as 'trustworthy', 'skilled' and 'professional' were used. It was also found that 25% of respondents felt that their experience with a tradesperson was negative, and 52.5% believed that their perception of tradespeople had been affected by 'cowboy builder' television programmes which highlight rogue traders and criminals in the industry.
The chairman of TrustMark, Liz Male, told HVP that:
"The appalling activities of rogue traders are tarnishing the reputation of British tradesmen, and this must stop."
We Fix Now, who are renowned for their plumbers in Stoke Newington, provide fully qualified and reliable plumbers throughout the M25 and the surrounding counties. Keeping up to date with news in the industry, the specialists at the company were concerned at this news that some homeowners had a negative perception of tradespeople due to rogue traders. A spokesperson shared their thoughts and offered advice to those looking to find plumbers or electricians:
"It is excellent news that many homeowners have had a positive experience with tradespeople. However, it is of concern that some homeowners have had a negative experience and believe that their perception has been affected by TV programmes which identify rogue traders. For those looking for a plumber or electrician, it is important to use an engineer who is reliable, trustworthy and efficient whilst providing an excellent service. When looking to get your gas boiler maintained or fixed, ensure that the engineer is Gas Safe Registered, such as the ones provided by We Fix Now, to ensure work is completed safely."
We Fix Now is a London-based company providing emergency plumbers and electricians throughout the M25 and surrounding counties. Renowned for their fast and effective service, the firm also specialise in unblocking drains, fixing central heating and boilers and sorting problems with gas. With a strong focus on customer service, We Fix Now prides itself on providing fully qualified and experienced engineers day and night, every day of the year.