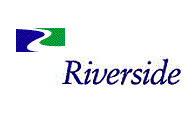 I am very excited about the combination of ProSites and CPASS
(PRWEB) July 16, 2013
The Riverside Company today announced the acquisition of ProSites, Inc., the innovative leader in medical and dental website design. ProSites will be merged with Riverside portfolio company CPASiteSolutions (CPASS), the leading provider of websites for the accounting industry with over 6,600 clients.
The merger will strengthen both entities by combining innovative technology and design expertise, among other assets, to provide comprehensive online marketing services for dental, medical, and accounting professionals.
"This represents a great opportunity to leverage synergies between both organizations while focusing on customer needs to extend market reach," said Riverside Managing Partner Loren Schalchet.
ProSites Founder and CEO Lance McCollough will serve as the CEO of the combined company, and Brian O'Connell of CPASS will remain involved as a consultant on the company's strategic initiatives. Both will serve on the board of the combined company in addition to retaining significant ownership stakes.
"I am very excited about the combination of ProSites and CPASS," said McCollough. "The companies share a common passion for providing great websites and Internet marketing services to help our clients grow their practices."
O'Connell agrees. "Harnessing the best features and resources from both companies will enable us to expand our service offerings while also saving clients time and money."
Both ProSites and CPASS are recognized as the leading website design and Internet marketing firms within their respective industries. Combined, the company currently serves over 13,000 professionals, with anticipated growth and expansion within new and existing markets in the near future.
"We are very pleased to combine CPASS with a company as strong as ProSites," said Dan Haynes, Riverside Vice President. "We look forward to enhancing the company both organically and through add-on acquisitions."
Riverside is a generalist investor, but has developed specializations in select areas, such as software & IT, education & training, and healthcare, among others.
Working with Schlachet and Haynes on the transaction for Riverside were Associate Elaine Ho, Operating Partner Jeff Tobin, and Operating Executive – Finance, Kim Katzenberger.
Fifth Street Capital provided financing for the transaction, Jones Day served as Riverside's legal counsel, and Deloitte & Touche advised Riverside on financial due diligence.
The Riverside Company
The Riverside Company is a global private equity firm focused on acquiring growing businesses valued at up to $250 million (€200 million in Europe). Since its founding in 1988, Riverside has invested in more than 310 transactions. The firm's international portfolio includes more than 75 companies. (http://www.riversidecompany.com or http://www.riversideeurope.com)