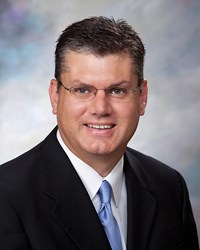 By partnering with ACHC, we can ensure seamless coverage.
Cincinnati, OH (PRWEB) July 16, 2013
DNV Healthcare and the Accreditation Commission for Health Care (ACHC) have created an alliance to provide single-source accreditation services to large hospitals and health systems.
"Hospitals choosing us for acute care accreditation frequently want us to consolidate their accreditations for other key services, such as home health, hospice and durable medical equipment," says Patrick Horine, CEO of DNV Healthcare. "By partnering with ACHC, we can ensure seamless coverage for all of those programs under one virtual roof."
DNV is the only accrediting body for US hospitals to combine the Medicare Conditions of Participation with the ISO 9001 Quality Management System into a unified accreditation program. Hospital surveys are conducted annually to increase collaboration and promote continual improvement across departments.
The collaboration between DNV and ACHC is non-exclusive and does not alter the standards or processes each uses to deliver its accreditation services.
ACHC is an independent not-for-profit organization providing healthcare accreditations since 1986. ACHC is ISO 9001:2008 certified and has CMS deeming authority for Home Health, Hospice and DMEPOS. The organization also offers a wide range of ancillary-service accreditations including pharmacy, behavioral health, sleep center and private duty.
About DNV Healthcare
DNV Healthcare Inc., with offices in Cincinnati and Houston, is a division of DNV Business Assurance, part of the DNV Group, an independent foundation dedicated to safeguarding life, property and the environment. Globally, DNV Business Assurance has more than 100 offices and is one of the world's leading certification, assessment and training companies. For more information about DNV hospital accreditation, visit http://www.dnvaccreditation.com.