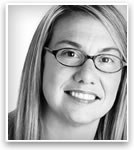 Kim's knowledge about the smart grid industry has helped position Tollgrade as a smart grid sensor market leader. In her new role she will be in a position to make an impact across the entire company," said Edward H. Kennedy, Tollgrade's President and CEO
Reston, VA (PRWEB) July 17, 2013
Tollgrade Communications, Inc., the market leading provider of predictive fault analytics that is redefining a new standard for reliability at the world's largest electric utilities and broadband providers, announced today the appointment of Kimberly M. Getgen as Vice President of Corporate Marketing. In this role, Kim will be responsible for Tollgrade's communications, messaging, and branding strategies. Getgen will report to Tom Kolb, COO of Tollgrade.
"Kim's knowledge about the smart grid industry has helped position Tollgrade as a smart grid sensor market leader. In her new role she will be in a position to make an impact across the entire company," said Edward H. Kennedy, Tollgrade's President and CEO. "We are happy to have Kim on board. She is a tremendous addition to our executive team."
Before joining Tollgrade, Kim was Director of Product Marketing at smart metering company, Echelon Corporation, where she developed a product and partner readiness process that helped to significantly increase revenue and market share during her tenure. Prior to Echelon, Kim worked in the cybersecurity market for nearly 15 years where she served as Vice President of Marketing for a number of companies including Reconnex, a venture-backed start-up she co-founded, which was later acquired by McAfee.
"I'm proud to be a part of such an innovative company. With its predictive fault analytics products, Tollgrade is redefining a new global standard for reliability, allowing electric utilities and broadband service providers to dramatically reduce service restoration times," said Ms. Getgen. "I look forward to helping Tollgrade tell its incredible story and heighten its brand awareness."
About Tollgrade
With over 200 million lines under test, millions of utility outage minutes avoided annually and 25 years of experience successfully locating faults at the world's largest electric utility companies and telecommunication service providers, Tollgrade is redefining the global standard for reliability. Our award-winning fault detection hardware and predictive analytics software is deployed on four continents to help operators avoid network outages and reduce customer downtime. Tollgrade has been recognized as one of the Top 13 Smart Grid Companies to Watch in 2013 by SmartGrid News, received the 2012 Smart Grid Product of the Year from TMCnet and is a 2013 Red Herring 100 Finalist. Learn more by visiting http://www.tollgrade.com
For more information Contact:
Cathy Clarke
CNC Associates
+1 617-527-2089 (mobile)
cathy(at)cncassocs(dot)com
Anne-Laure Leroyer
Manager, Smart Grid Marketing
Tollgrade Communications, Inc.
+1 202-701-0083 (mobile)
+1 703-707-4588