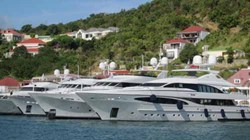 Fort Lauderdale, Florida (PRWEB) July 17, 2013
The International Yacht Charter Group was recently named the #1 charter service for July by independent affluent living online publication and resource, BestofLuxury.com. Each month, BestofLuxury.com ranks the world's leading yacht and boat charter companies based on their professionalism, safety, availability, comfort and activity. Because the quality of a charter company may improve or worsen, BestofLuxury.com updates their rank list each month.
New rankings are published on their website at the beginning of the month and reflect any new achievements, awards or progressions regarding the private boat and yacht charter industry. Charter companies are free to access their independent, third party ranking system at BestofLuxury.com.
July's list of the Ten Best Charter Services include:
1) International Yacht Charter Group
2) Seabourn Cruise Line Limited
3) Edmiston & Company
4) B&Y Yachts International
5) Fraser Yachts
6) Infinity Yacht Charters, Inc.
7) Exclusive Charter Services, Inc.
8) Windward Islands
9) CharterWorld LLP
10) Sojourn Sailing
According to BestofLuxury.com's web site, their ranking begins with an in-depth analysis of each charter company submitted to their website. Their team reviews the various charter companies and ranks them based on an overall score. In July's ranking, the International Yacht Charter Group received a 100% overall score, nailing a perfect 100% on all five ranking factors – professionalism, safety, availability, comfort and activity.
Located at 1007 North Federal Highway, Suite 314, Fort Lauderdale, FL 33304, International Yacht Charter Group combines unparalleled customer service with only the finest selection of private fully crewed yachts to create an exceptional experience for every customer - check them out here. They offer free, no-strings-attached consultations to help guide the client towards the charter yacht for a vacation of a lifetime. Whether the client is looking for a sailing yacht or a "Mega" yacht, they have something for everyone.
The staff at International Yacht Charter Group has over 30 years of accumulative experience in the private yacht charter industry. Some of the team's most notable association memberships include the Florida Yacht Brokers association (FYBA), the Mediterranean Yacht Brokers Association (MYBA) and the Charter Yacht brokers Association (CYBA) just to name a few.
The International Yacht Charter Group prides itself on offering a variety of yachting destinations, some of which include Caribbean, Bahamas, Mediterranean, New England, Alaska, Pacific Northwest, South Pacific, Greece, Turkey and Croatia. Their proven team of experienced yachting agents discusses each and every client's needs with them personally to help guide them towards the perfect yacht. It's this exceptional level of customer service combined with their extensive knowledge in the private yacht charter industry that led to the company's #1 Best Charter Service by BestofLuxury.com. The International Yacht Charter Group receives a high number of repeat customers as a result of their superior customer service.
"Our mission here at the International Private Yacht Charter Group is to provide the perfect yacht charter in an unbiased manner so clients can experience the luxury yacht vacation of a lifetime. We intend to meet and exceed our clients' expectations in every way," said owner Derek Holding.