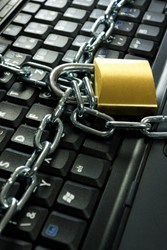 The reaction when someone first sees an IP proxy list, generally falls between bewilderment and blankness.
Dallas, TX (PRWEB) July 17, 2013
A new article published this week in idcloak's Knowledge Centre – Best Proxy Server: For Better Privacy, Freedom and Security – introduces the various types of proxies in existence and proposes which tasks each proxy is best suited to perform.
"The article intends to give a comprehensive overview of proxy surfing from a layman's perspective," says idcloak's Robin Welles. "With proxy technology developing so quickly – both horizontally as well as upwards – newcomers can quickly get lost in all the options. The reaction when someone first sees an IP proxy list, for example, generally falls between bewilderment and blankness. We hope this article will close the knowledge gap so our visitors get a quick handle on what a proxy can do, and what type of proxy to go for."
The article contains two main sections. The first introduces the primary types of proxies: transparent, anonymous and high-anonymity HTTP proxies; HTTPS proxies; SSH Tunnels and VPN tunnels.
The second section is centered around the common tasks proxies are expected to perform, recommending a proxy type for every task.
These tasks include: searching and browsing anonymously, sending anonymous email, unblocking low or high-level censorship filters, bypassing geographical restrictions and protecting against identity theft and surveillance.
Welles underlines the importance of education to the still fledgling proxy industry, "Part of the reason we don't already see proxies everywhere is because the technology can be delivered in so many different ways. It takes a fair bit of knowledge for users to even say what a proxy is. When you add that to the fact proxies also have no end of applications, you are left with an awful lot of head-scratching."
"The more serious proxy providers have taken to educating our user base on one hand, while simplifying our products on the other."
idcloak's personal VPN service, due for September release, promises to combine all major proxy features and can be as automated or user-controlled as required. The service will be delivered through custom VPN Software.
See here for more about VPN vs Proxy differences.
http://www.idcloak.com is a Dallas-based developer of web services which deliver privacy, security and freedom on the internet.
Written by Gill-Chris Welles