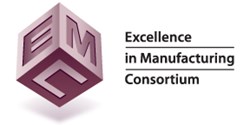 Hamilton, ON (PRWEB) July 22, 2013
Earlier this month, Karen Dunn, Human Resource Manager at our Canada plant, was interviewed by Jean Paul Giroux, blogger for Canadian Manufacturer's Network. Here he discussed their membership to the Excellence in Manufacturing Consortium (EMC), which gives all employees at the Canada plant access to Harvard online courses. In the interview, Dunn explains how in 2012, they started a mentoring program using the courses as a basis for learning to all employees. Giroux uncovers what purpose the mentoring serves, and how TASUS applies the courses to align with their strategy of growing people. Below is a link to the interview in its entirety.
Click here to read more.