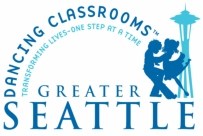 Beverly Hills, California (PRWEB) July 20, 2013
The Children's Obesity Fund is sponsoring a dancing classrooms program for Seattle area fifth graders in conjunction with Pacific Ballroom Dance, an arts education program dedicated to teaching dance to elementary through high school kids.
"Dance is a fantastic way to get fit; not only is it fun, it really gets the heart pumping," says Julian Omidi, co-founder of the Children's Obesity Fund. "We at the Children's Obesity Fund are proud to support Pacific Ballroom Dance, and we are confident that getting kids dancing will introduce them to a way to stay active that they will enjoy for years to come."
Pacific Ballroom Dance is a nonprofit Seattle-based youth dance academy for kids age 5 to 18 years. The dancing classroom program is a 10-week art and physical education program for fifth graders, where six ballroom dances are taught, including the Waltz, Tango, Foxtrot, Merengue, Rumba, and Swing. "The course's goal is to encourage fitness, promote social development, and introduce the children to different cultures," says Heather Longhurst, the Executive Director for Pacific Ballroom Dance.
The dancing classroom program (http://www.dancingclassroomsseattle.com) inspires students in more than 500 schools in 19 U.S. cities. It was founded in 1994 by ballroom dance champions Pierre Dulaine and Yvonne Marceau. The popular film Take the Lead was based upon the experience of Pierre Dulaine teaching ballroom dance to high school children. In addition, the 2005 documentary film Mad Hot Ballroom featured a dancing classroom program in New York City.
Co-founded by Julian Omidi and Dr. Michael Omidi, the Children's Obesity Fund (http://www.childrensobesityfund.org) hopes to help reverse the trend of rising obesity rates in America. The goal of the non-profit charity is to help people fully understand the obesity issue and its dire impacts on individuals and society as a whole -- and to use that knowledge to encourage children to grow up strong and healthy. Children's Obesity Fund partners with other organizations to educate and support parents, educators and others so that we can all work together to raise healthy, active, social, and happy children. While the organization does not accept donations, it does encourage direct contributions of money and talents to the associations featured on our website. Children's Obesity Fund is on Facebook as well as Google+, Twitter, and Pinterest.