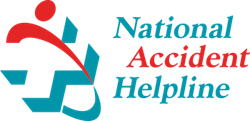 National Accident Helpline has also seen a worrying 39% increase in people contacting them after being injured in road accidents since 2011
(PRWEB UK) 18 July 2013
National Accident Helpline reveals worrying trends regarding the number of injured motorists contacting the company and issues a timely notice to motorists planning to drive abroad this summer.
It's estimated that over 18 million Britons travelled abroad during summer last year with 5.7 million overseas trips taking place in the month of July and 7.3 million in August. With several UK airports currently experiencing one of their busiest months ever, more people are expected to go abroad this season but concerns are raised as British Foreign Office statistics show that there is an alarmingly high number of tourists and expats involved in road collisions during their visits to popular holiday destinations such as Thailand, Spain and Australia.
The figures show that Thailand, a country which has 870,000 British visitors per year and 50,000 British residents, suffered from 68,582 road accidents in 2011 involving both Thai residents and tourists. The accidents resulted in 9,025 deaths and in contrast, 1,901 deaths occurred from road accidents within the UK.
National Accident Helpline has also seen a worrying 39% increase in people contacting them after being injured in road accidents since 2011 – including those injured overseas. Furthermore, in 2012, the number of road accident claims made within British summer months has increased from the previous year by a shocking 10%.
National Accident Helpline marketing director Beth Powell says: "The trends are extremely worrying and actions need to be taken now to reduce the risk for UK residents planning to drive abroad. It's absolutely vital for holidaymakers to plan long journeys carefully and to take heed of the British Foreign Office advice."
During the summer months, National Accident Helpline reminds British holiday makers to:

Always research road laws for the destination you're travelling to
Prepare your route in advance
If you're renting a vehicle abroad, make sure it's from a reputable company
And remember, even if you are injured in a road accident abroad, you may still be able to claim in your home country
Beth added: "Unfortunately accidents can happen but we are here to help. If you do find yourself involved in an accident that wasn't your fault, get in touch with National Accident Helpline and speak to one of our legally trained advisors."
Notes to Editors:
About National Accident Helpline:
National Accident Helpline is the biggest and most experienced personal injury claims company in the UK and has been helping those injured in road accidents since 1993.