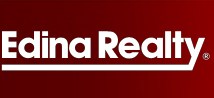 The real estate market has improved in sellers' favor
New Germany, MN (PRWEB) July 18, 2013
Edina Realty's Kris Lindahl, an experienced New Germany equity expert, released the Minnesota Equity Calculator for New Germany residents to use to find out whether or not they have equity in their homes. "The real estate market has improved in sellers' favor so many homeowners are wondering if they now have equity in their homes," Lindahl said, and continued, "This website will help them do that quickly and easily."
The website allows homeowners to enter a few pieces of information that will remain private and receive a real-time email that includes an estimated value of the equity in their home. "This gives homeowners the necessary confidence to make big decisions in this real estate market," Lindahl said.
Lindahl has created several websites and resources for both buyers and sellers to use. "With the exclusive resources that I provide, my clients can be sure they'll find success," Lindahl said, and continued. "I'm working to create a healthier, more trustworthy real estate market."
Visit the Minnesota Equity Calculator to get an estimate on the equity in your home today and call Kris and his team for more information at (763) 280-7349.