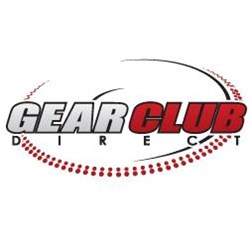 Chicago, IL (PRWEB) July 23, 2013
A major distributor and online retailer of microphones, headphones, and other Pro Audio equipment, GearclubDirect.com has announced it has added Sennheiser products to its catalog. The company is now one of the few distributors in Chicago to carry products from the manufacturer. Building on over 30 years of experience, General Manager Meir Lavi and Sales Manager Luis Garcia are proud to announce the agreement to make Sennheiser microphones and headphones available to customers.
The products now available include the Sennheiser E835 and E835-S Handheld Cardioid Dynamic microphones, the latter which is a high-performance vocal stage mic. Signal quality is maintained whether the singer moves on or off axis while performing via a uniform frequency pick-up pattern. In addition, distance does not affect the clarity of the bass nor the projection of the sound.
Also, GearclubDirect.com is now selling the E604 Cardioid Dynamic with Stand Mount for Drum Rims and Suspension Mounts. This versatile system has an optimized frequency response and pick-up pattern, suiting it for miking drum sets and other percussion instruments. It is able to handle sound levels exceeding 160 dB. While being able to tolerate excessive sound levels and providing clear output, this microphone is also built with a shock- and impact-resistant, reinforced glass fiber body.
In addition to Sennheiser headphones, the distributor is now also carrying the Sennheiser E609 Silver Supercardioid Dynamic for Guitar Amplifiers. Operating close to the source of the signal, this model stands apart from other Sennheiser microphones with its metal body, shock mounting, and hum compensating coil.
Another product now available through GearclubDirect.com is a leading model of Sennheiser headphones, known as the HD-280 Pro. These closed-ear headphones feature an ergonomic design with padded earcups. The earpads, headband padding, and audio cord are all replaceable. Up to 32 dB attenuation of outside sound is provided with this state-of-the-art product. In addition, the earpieces are collapsible so the unit can be stored or transported easily.
Aside from the newly added Sennheiser microphones and headphones, the distributor continues to carry audio equipment, lighting, and other sound, recording, and storage gear from leading manufacturers. Just as Sennheiser headphones and more are available from the leading Chicago-based distributor, additional brands remain available. GearclubDirect.com is also a source of products from popular brands such as AKG, Electro-Voice, and Allen & Heath.
Visitors and customers can search for products by brand or category, or search for the item directly on a search field. For more information on the distributor and the product lines sold, plus its blog, rentals, and gift registry, visit GearclubDirect.com.