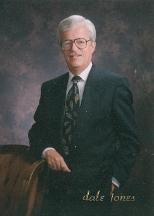 The company launching the fireworks has a duty to ensure that they're safe.
(PRWEB) July 19, 2013
Fourth of July fireworks went horribly wrong for thousands of spectators as rockets from the Simi Valley Rotary Club fireworks display mistakenly fired into the crowd. Dozens of people were injured, and California personal injury lawyer and victim advocate C. Patrick Milligan says they have a legal right to compensation.
The suspected cause of the debacle is a launching platform that police say they believe fell over causing a misfire of ignited fireworks. At least 28 people were hurt according to the police statement; calls to local hospitals put the number at 35 according to Reuters (7.5.13).
Milligan is an attorney with the law office of Milligan, Beswick, Levine, & Knox, focusing his work on helping the victims of accidents. Milligan says that even though no foul play is suspected, the victims still have grounds for a lawsuit over their injuries.
"The company launching the fireworks has a duty to ensure that they're safe," Milligan said. "This could have been prevented through better oversight and safety measures, such as positioning the crowd farther away."
Police say more than 8,000 people were in the crowd that day. Some of the injuries were caused by trampling as people fled the explosions. Children were among the injured.
"The purpose of legal compensation is to pay for medical bills and damages," Milligan said. "Anyone injured in this accident should speak to a lawyer and discuss their options."
The fireworks display was performed by Bay Fireworks and sponsored by the Simi Valley Rotary Club. Knox said either or both parties could be named in a suit.
About James Knox:
C. Patrick Milligan is a partner at San Bernardino personal injury law firm Milligan, Beswick, Levine & Knox. MBLK offers one of the best legal teams in California and has assisted victims of accidents of all kinds, with a high rate of success. They can be contacted at:
Milligan, Beswick, Levine & Knox LLP
323 W. Court Street
Suite 402
San Bernardino, CA 92401
(909) 889-1178