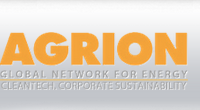 Installing a BMS and implementing energy efficiency measures will likely do a lot more for your checkbook than that upgrade to your lobby.
New York, NY (PRWEB) July 18, 2013
According to a study by the U.S. Department of Energy, buildings account for 41% of all national energy consumption and as much as 72% of all electricity usage. With numbers this high, it is obvious why property managers, architects, construction companies, utilities, policymakers, and sustainability experts all have an interest in determining the optimal way to cut energy consumption, reduce costs, and mitigate environmental impact in commercial and residential buildings. AGRION will build on previous meetings in the intelligent buildings and energy efficiency space to shed light on these questions and identify promising services, technologies, and stakeholders in the market.
Some argue that lighting retrofits, hyper-efficient windows, and other green building materials can have the biggest impact on energy savings and carbon reduction. Others insist that battery-backed energy storage, tenant behavioral changes, and smart policy are the crucial ingredients to improving energy efficiency in buildings. While nearly all of these initiatives contribute to sustainability in the built environment, many property managers still neglect to consider the positive economic and environmental impacts building management system (BMS) integration can have on their properties.
Nicholas J. Davis, Managing Director of AGRION Americas points out that, "After many years of assembling marketplaces around intelligent building technologies, the stakeholders who would benefit most still remain the most elusive – property managers and building owners. Installing a BMS and implementing energy efficiency measures will likely do a lot more for your checkbook than that upgrade to your lobby. Just stop by and let us show you how to do it."
A BMS is a computerized system that collects and analyzes data on a building's energy usage, using real-time strategies to cut consumption by over 30%. On July 31st, AGRION will take a deeper look into how this management system can help optimize energy savings while simultaneously enhancing comfort and safety for building owners and tenants. The interactive roundtable discussion with expert speakers from Con Edison, Skanska and AECOM will look at costs, benefits, challenges, and incentives to determine whether or not a BMS can change the future of sustainable buildings.
AGRION provides a platform for members to connect, exchange ideas, and identify business opportunities. Through weekly meetings in offices around the world, AGRION members can determine critical business drivers, explore innovation, and realize sustainable growth in a world challenged by resource constraints, climate change, and evolving political landscapes. To learn more or create your own profile, visit http://www.agrion.org.