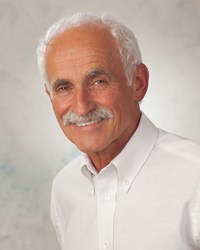 Hudson, NY (PRWEB) July 17, 2013
Dr. Robert Danz can now help patients with gum disease avoid some of the unwanted effects of conventional gum surgery by performing laser gum surgery. The Laser Assisted New Attachment Procedure (LANAP), which is the only FDA-cleared gum surgery to use a laser, helps prevent future bone and tooth loss while eliminating gum disease.
During traditional periodontal surgery, diseased gum tissue is cut away, so the procedure involves bleeding, stitching, and extensive healing time. In contrast, LANAP only removes gum disease, leaving the surrounding healthy tissue intact, minimizing pain and time needed for recovery. Traditional surgery removes periodontal disease but does not offer any other benefits for the damaged teeth. Traditional surgery also reduces gum tissue, which can even have negative effects on teeth, leaving them less stable and less protected from disease. LANAP does not cause this problem, and the laser used in the procedure, the Periolase MVP-7, even stimulates the tooth and bone. This stimulation leads to regeneration and growth, so it can be critical in helping damaged teeth heal and remain in the mouth.
Besides all of the obvious undesirable effects of lost teeth, many patients do not realize that the loss of a tooth can lead to loss of bone density. Normally, the root of a tooth stimulates the bone surrounding it, which keeps the bone growing and maintaining itself. When a tooth is lost, these effects stop and the bone will start to shrink. This means that stopping gum disease and protecting teeth with LANAP has even more benefits than many patients realize.
LANAP is relatively quick and the procedure is less invasive. After he measures the patient's gum pockets, Dr. Danz uses the laser to remove gum disease and the tartar from the teeth. He then uses the laser at a different wavelength to seal the site and make it sterile. The surgery and its results are very predictable based on human histological studies. Patients at risk of bone and tooth loss can significantly improve their chances of avoiding that loss with laser gum surgery from Dr. Danz. Patients can visit Dr. Danz's website or call his office to learn more about how LANAP might save their teeth.
About the Doctor:
Robert E. Danz, DDS, is a general dentist offering personalized dental care for Hudson, NY gum disease patients. Not only does Dr. Danz run his own practice, he is involved in his community. Dr. Danz received his dental degree from the New York University College of Dentistry, after earning his bachelor's degree from Long Island University. He has also taken numerous postgraduate education courses, specifically focusing on cosmetic and restorative dentistry. Dr. Danz is part of one percent of dental professionals providing the most recent FDA cleared laser procedure for gum disease treatment. To learn more about Robert E. Danz, DDS and his dental services visit their website at http://www.hudson-dental.com and call (518) 444-4215.