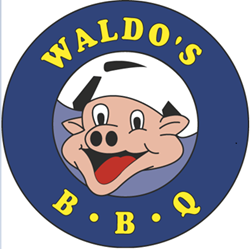 We are so pleased to have a Waldo's restaurant in Phoenix
(PRWEB) July 19, 2013
The barbecue restaurant and catering company, Waldo's BBQ, has announced a new location for their Pig-N-Out restaurant in Phoenix, Arizona. The restaurant is open Monday through Saturday, from 6:00am to 8:00pm. They have a loaded menu that includes not only their sandwiches, burritos, side dishes, and ribs; but also their famous meat only (by the pound) buckets. Their other locations in Arizona are located in Mesa and Lake Havasu City.
Marketing associate, Ryan, commented on the new location stating, "We are so pleased to have a Waldo's restaurant in Phoenix. Our expansion indicates the success we've experienced with our other restaurants, and we hope to continue that in our new location. We know Phoenix goers are going to love the taste our amazing barbecue recipes."
Waldo's award winning recipes are a culmination of a long history of experience dating back to 1966. Clay Caldwell is the original Arizona barbecue king, and the founder of Waldo's BBQ in 1993. Since then, Waldo's has become recognized as one of the highest quality barbecue restaurants in the State of Arizona.
For more information visit http://www.waldosbarbeque.com/.