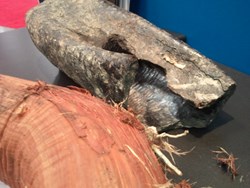 If I had done a plumbing inspection, we might have avoided a flood and $15,000 insurance claim
- Ken, Seattle
Seattle, Washington (PRWEB) July 19, 2013
Your plumbing is hidden in walls and under your house where issues can't be seen until it's too late. PlumbWorks plumbing will share the signs to look for so you can prevent a plumbing disaster.
As long as water is running out of the tap, most of us don't give our plumbing any thought. That mass of pipes runs through the house, and out to the sewer in the street, with most homes having a mix of pipes installed at different times by different plumbers over the life of the house. You typically never know of a problem until it's too late.
PlumbWorks plumbing wants you to know the symptoms you CAN see to tell if your piping is corroded and dangerous.

Low water pressure
Rust color in the water
Limescale buildup on fixtures and piping
Plumbing Leaks
Dramatic fluctuations in shower water temperature
Worn On The Inside:
Piping wears from the inside-out, leaving you to guess when a leak could occur. Older homes built prior to 1970 may have galvanized steel pipes. These pipes do corrode and you will see rust in your water as the minerals build up. When you start to see that rust that is the signal of corrosion, and leaking will follow. Small leaks can go undetected and create mildew and mold hazards before you see them. As they grow, and they can grow suddenly, they can flood the house.
Outside your home is your side sewer. This is a run of pipe from your main drain and connecting to the city sewer system at the street. While parts of this system may be on your property and parts on city property, in Seattle, the entire side sewer is considered your legal responsibility. We have seen a lot of outdoor pipes compromised over the past few years because they were made of low grade Orangeburg pipe that has gone end of life. This type of pipe is no longer considered up to code in our state. Another issue is incursion of tree roots that can work their way into small cracks and then grow in the pipes. There's nothing a tree root likes better than a source of water. These outdoor issues can be costly to repair, and catching them early can make less costly fixes possible.
The best approach is to take preventative measures especially if you see the warning signs. Start with an inspection of your indoor and outdoor plumbing and ask for video inspection of your main drain. This will ensure that you know the status of all of your pipes. A licensed plumber can perform this type of inspection and advise you on the risks.
Time for re-piping?
If it is time for re-piping, it can be a complete or partial replacement of your water piping system.
The process may include using new copper piping, stainless steel water supply lines and some plastic pipes depending on your home and its needs. Copper and PEX piping will not rust, and will not develop the issues of galvanized piping. The new piping will be attached to all existing fixtures. If they have had to open up walls to complete the repiping, some wall patching will be required. Once the new piping system is installed, the plumbing system will be tested and flushed.
PlumbWorks' plumbers are re-pipe specialists. They are experts at all levels of re-piping and plumbing options and work throughout the Seattle – Tacoma area doing re-piping. They also specialize in side sewer inspection and repair.
PlumbWorks plumbing provides full service plumbing, drain cleaning and 24 hour emergency plumbing services to King, Snohomish, Pierce, Kitsap and Skagit County residents and businesses. They are the plumbing division of Washington Energy Services, which has provided energy efficient home improvement since 1957. PlumbWorks can be reached at 800-590-4969 and at http://www.plumbworks1.com.