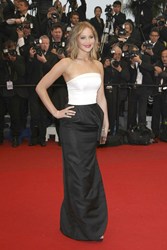 Fashion is not something that exists in dresses only. Fashion is in the sky, in the street, fashion has to do with ideas, the way we live, what is happening. -Coco Chanel

Philadelphia, PA (PRWEB) July 22, 2013
PsychicsForetell.com will be featuring some of today's hottest celebrities as their style inspiration. This month the spotlight is on Leo and they are definitely the trend-setters of the zodiac. Stars, including Anna Kendrick, Mila Kunis, and Charlize Theron, are just a few on the list of sexy celebrity Leo's being featured.
The first featured blog will focus on the most prominent feature Leos have, their luscious locks. Foretell will first feature Anna Kendrick for the more low key Leo and offer tips on how to get her look. They will also feature tips for the more glamorous Leo and give step-by-step tutorials so that you can step out looking like one of these beautiful starlets.
"A big thing with astrology is definitely color association," says one of Foretells employees. "For Leo it's definitely gold - and lot's of it!"
Psychics Foretell's bloggers definitely have everything readers need to know about their astrological sign. Make sure you check out their blog for more information.