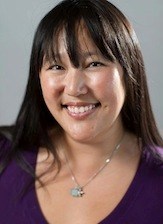 Affiliate marketing is one of the most cost-effective marketing channels that any online company could enter into. ~ Carolyn Kmet
Vancouver, British Columbia (PRWEB) July 18, 2013
A recent study by the global research and advisory firm Forrester* revealed that global affiliate marketing continues to grow with 68% of affiliate channel shoppers making online purchases from a company outside of their home country. The study showed that affiliate marketing continues to be a viable way to get a product in front of a large audience quickly.
James Martell, VP of Business Development for The School of Internet Marketing, interviewed Carolyn Kmet, CMO for All Inclusive Marketing - a full-service digital marketing agency, for his weekly podcast. Carolyn has more than 13 years of experience in the industry and has worked in affiliate marketing on all sides.
During the podcast, Carolyn reveals how the affiliate marketing program for HealthTraits.org was set up and what it took to accomplish it all. She shares the secrets for assembling your own sales force, including how to identify those you would like to partner with, how to tell the difference between competitors and potential affiliate partners and then offer those potential partners an affiliate partnership.
Carolyn also offers details on the components to a successful affiliate program such as banner ads and articles that affiliate partners would use on their web site as well as help to answer the question as to whether a business should choose an independent platform or use a network to manage the affiliate marketing program.
During the podcast, Carolyn and James walk listeners through the steps on how HealthTraits.org set up their affiliate marketing program including:
-Choosing All Inclusive Marketing to help set up and manage their program
-Determine whether they should choose a network or independent platform
-Putting together elements such as pixel (they educate listeners on what a pixel is) and banners
-How long the whole process should take
"Affiliate marketing is one of the most cost-effective marketing channels that any online company could enter into. It's very low risk, it's paid by performance and offers a greater depth of transparency" - Carolyn Kmet
"Any business that has a product to sell should consider affiliate marketing," said James Martell, VP of Business Development for the Internet School of Marketing. "It's inexpensive and easy and offers a virtual sales force with very little investment. HealthTraits.org is the perfect example on how to do it successfully."
The full podcast can be listened to here: http://www.spreaker.com/user/jamesmartell/setting_up_an_affiliate_program_1
About HealthTraits.org:
HealthTraits.org is a website with a focus on helping people reach optimal health. Their main focus is on prevention and showing people how to get their body to function optimally in order to aid in the prevention of disease. HealthTraits.org has introduced a new glutathione supplement, SynergiaGSH, which research indicates has revolutionary immune-boosting properties, decreases inflammation, and aids in the elimination of toxins from the body. Learn more by visiting http://www.healthtraits.org.
About All Inclusive Marketing:
All Inclusive Marketing (AIM) is a full service digital marketing agency with offices in Vancouver, Chicago and soon to be London. They service clients from around the world including Canada, United States, Brazil, Europe, Caribbean, the Middle East and Asia. All Inclusive Marketing's award winning team specializes in SEO, PPC, Big Data Analysis and Forecasting, Performance Marketing, Attribution Tracking, mCommerce, Email, Web Design, Video Optimization and Digital Strategy for Internet Retailers. Visit http://www.allinclusivemarketing.com for more information.
For more information on the HealthTraits affiliate program please visit http://www.healthtraitsaffiliates.com/.
About The School of Internet Marketing
The School of Internet Marketing allows business owners to take control of their web presence in order to develop new leads and customers. The School works to empower business owners with the understanding that a little education can go a long way. It offers a variety of 100% web-based courses for small business owners wanting to learn how to market their business online for just $47 per month. Visit http://www.theschoolofinternetmarketing.com for more information.
*PerformanceIN, June 2013, http://performancein.com/news/2013/06/18/true-extent-international-affiliate-marketing-uncovered/
###
Contacts:
James Martell, VP Business Development
Clearbrook Web Services, Inc./ The School of Internet Marketing
Phone: (604) 535-6352
Email: james(at)theschoolofinternetmarketing(dot)com