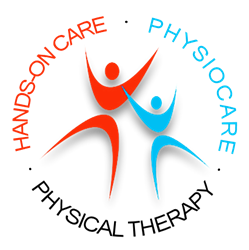 Astoria, NY (PRWEB) July 19, 2013
After a long winter and the beautiful entrance of spring and summer arrive, people of all ages are encouraged and immediately thrust into their favorite sport activities.
"We see a large semblance of people running, because we like to be outdoors," says Dr. Kevin Plancher of Plancher Orthopaedics & Sports Medicine. He continues by saying, "This is where we see a lot of ankle injuries." Wrist and elbow injuries are a common cause when playing one of our most favorite summer sports: Tennis. Children love playing soccer, especially at summer camp, where we see a lot of anterior cruciate ligament damage, which is the ligament inside the knee.
Weekend warriors playing basketball and other contact sports in the early part of the summer get banged up. As the summer progresses, young adults go back to college in August, where many athletes suffer from heat dehydration and other serious ailments, where football practice begins, and we really have to be constantly aware of that.
To prevent many of these injuries, Dr. Plancher says that instead of playing just one sport, we really need to practice cross-training. "It all starts in the winter, where we can begin on a bike indoors, and individuals should to choose a sport or a series of sports that they really enjoy. Some people enjoy yoga, Pilates or stretching." If an individual has done no activity during the winter months, and is ready for the summer to begin an athletic regimen, they should truly stretch, especially in the case of running.
The number one tip to avoid injury is to spend a significant amount of time stretching, because the muscles need time to get loose. When you do go out, you should go out slow, because those muscles need time to warm up. This will allow your body to adapt. Dr. Plancher explains that a crucial element when running or in any other summer sport is to stay hydrated.
Stretching methods that work:
1. You can stretch at home by taking a towel and putting it around your foot, and pull with both hands. As you are stretching your hamstring in the back of your thigh, that will help you decrease the chance of injury tremendously.
2. You don't want to bounce when stretching. When touching your toes, you want to hold it for ten seconds.
3. Moderation is important. If we are on a treadmill and start out at 20-minute intervals, and then elevate it to 40-minute intervals, that is a great method to prevent an injury.
Treating Summer Sports Injuries:
Dr. Plancher believes that every injury, unless it's traumatic, should be given an attempt at conservative orthopedic treatment. He explains, "While it's easy to say that, many times it's harder to treat someone in a conservative fashion. But I think we are learning more from what we call, Evidence-Based Medicine, that some of the things we had to operate on, now we don't need to. And there are times when you absolutely have to operate. For instance, we know that if a young person has an anterior cruciate ligament injury, for that person to truly pivot, turn and twist, you are going to need to do operative intervention, because the knee will give out."
Dr. Plancher continues by saying, "Years ago, we used to think that a ligament on the inside of the knee, the medial collateral ligament, needs an operation – but we know now that it doesn't. We can brace it and get it better with a good physical therapist, and we can get these individuals back on the field in no time."
The role physical therapy plays to return summer athletes back to normal function:
The most critical role a physical therapist has with an orthopedic surgeon is communication on both ends. For non-operative physical therapy, Dr. Plancher thinks it's important to know what modalities will help and that 'slow and steady' is the best way to go to bring a patient back to normalcy. If you come up with a program that's attentive and is one-on-one, he believes that we will have success.
Dr. Dimitrios Kostopoulos of Hands-On Care Physical Therapy adds that there are some physical therapy programs that are not in the best interest of the patient, and is what some people call in the PT world, 'shake-and-bake' physical therapy, where a physical therapist puts a patient on a bicycle with a couple of modalities, and that's it – versus physical therapy that is one-on-one, very specific evidence-based that has specific goals to reach.
Dr. Plancher says, "For post-operative physical therapy, it's essential that the physical therapist cares what a surgeon found in the operating room. It's not just a prescription for physical therapy. We try to write specifically which muscles can be activated and which cannot. Can they be done actively, passively or actively-assisted. When do we do eccentric loading, proprioception and plyometrics – all of these different modalities? There's a time for everything, and all of these patients will see great results!"
Final Tips for Sports Injury Prevention:
1. Upper body workouts at the gym – keep your hands in your peripheral vision or you will put stresses on your shoulders. You want to do low weights, high reps. Never do a military press. You can substitute an incline press for a military press.
2. If you are working on your lower extremities in the gym – avoid leg extension exercises. It really doesn't help your knee caps, and can cause arthritis.
3. There are so many new devices in the physical therapy world, which can bring you back to jogging by taking your weight off, so you can get back into shape without having your full weight being exercised when doing some post-operative care.
Have a positive attitude when getting out there, because there is nothing better than exercising your body and staying in shape. We can get you over those injuries, so don't avoid seeing an appropriate caretaker, such as a physician, orthopedic surgeon, sport medicine doctor or a physical therapist, so we can get you back out there enjoying the sport that you love!