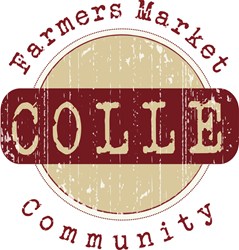 Bohemia, NY (PRWEB) July 19, 2013
On July 19, Colle Farmers Market comments on an article published by the Watertown Daily Times, titled "The Next Generation of Farmers is going Organic," which discusses why the children of organic farmers are more likely to continue the family tradition.
The article discusses 16-year-old Nathan Bawden, who is the son of organic dairy farmers. He grew up on the farm and is now inspired to be more involved in the family business. Bawden is part of a trend of next generation organic farmers that are enthusiastic about continuing their farming traditions.
On the other hand, most children of conventional farmers do not want to carry on the family business, the article says. Children of modern farmers see their parents suffer financially because the cost to run a modern farm has increased. The article explains that prices for diesel fuel, grain, fertilizer, as well as property taxes have all gone up. These children "see their mom and dad struggle to pay bills and get up early and go to bed late in an occupation that is not easy by any stretch," the article says.
A representative from leading organic farmers market, Colle Farmers Market, applauds Bawden and other young people who share a similar organic outlook on life.
"These children led happy lives on the farm, and they want to share what they enjoyed growing up with," the Colle rep says. "They also have realistic expectations for the future. Without using fertilizer and other pesticides, the price for farming drops. Organic farming helps people save money. It's good that these children are inspired to farm in a way that is healthier, economically sound and more environmentally beneficial."
The Colle rep says the likelihood of farmers' children also going into organic farming will lead to the increase in organic produce and other products in the future. "Seeing these youngsters follow in their parents' footsteps is a great sign for the years to come," the Colle rep says. "Maybe their own children will want to continue farming organically when they grow up, creating a whole slew of organic farms and helping to fuel the steady rise in demand."
Colle Farmers Market is an E-Commerce enabled farmer's market community that is passionate about sustainable consumption and responsible conservation. The Colle movement is dedicated to connecting natural product vendors, organic farmers and all people who are living an organic and natural lifestyle.
###