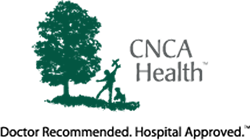 Schaumburg, IL (PRWEB) July 19, 2013
CNCA Health™ is pleased to announce the launch of a brand new website: http://www.cncahealth.com. The premium nutritional supplement company now provides visitors with an easier-to-use and more informative website. Along with a fresh new look, the CNCA Health website now includes features that make choosing and purchasing vitamins and supplements easier and more interactive. The new website highlights improved navigation and customer benefits that include a loyalty rewards program, auto-refill program, reseller program for qualified practitioners, Help Me Choose section and much more.
To get the most from the new CNCA Health website, here are a few of the new features for the premium nutritional vitamin and supplement provider:

The new CNCA Health Rewards Program allows Rewards Points to be earned with every purchase. Health Rewards points are redeemable in the shopping cart for instant savings. New customers instantly receive 25 Health Rewards points and get an additional 25 Health Rewards Points upon signing up for a CNCA Health Free Health Newsletter or savings offers.
The CNCA Health Auto Refill Savings Program allows customers to sign up for auto-refills and have scheduled orders shipped automatically with a 15% savings on every Auto-Refill order.
The new CNCA Health Reseller Program allows licensed practitioners and approved CNCA Health resellers to purchase directly online.
The CNCA Health Help Me Choose section of the website offers expert guidance for choosing from over 90 premium vitamins, minerals, herbs and specialty supplements.
The CNCA Health Blog covers a wide range of informative topics including healthy nutrition, supplements, green living, cancer prevention, healthy aging, fitness and even pet health.
Get trusted nutrition and healthy living tips, new product announcements, and exclusive savings offers by signing up for a Free Health Newsletter today!
About CNCA Health
Founded in 2002, CNCA Health proudly offers a growing line of over 90 Premium dietary supplements made from the finest raw materials, manufactured to the most exacting standards, and formulated based on scientific evidence and the advice of health care professionals. CNCA Health purity standards are among the highest in the industry. Doctor Recommended. Hospital Approved.™ CNCA Health products are used at leading cancer treatment hospitals, including Cancer Treatment Centers of America®. A portion of CNCA Health sales is donated to cancer research. For more information visit: CNCA Health online or call 800-295-8333.