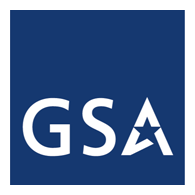 "This GSA contract marks the beginning of our new Direct Government Sales Division" - Kenneth Carnesi
West Babylon, New York (PRWEB) July 18, 2013
Kenneth Carnesi, Director of International & Government Sales for Quality Door & Hardware, Inc., today announced that the company has been awarded a GSA Schedules Program Contract under the Schedule 56-Building Services and Supplies. Mr. Carnesi stated that "the recent award marks the beginning of a new division of Quality Door & Hardware - Direct Government Sales. We are looking forward to the opportunities and the unique challenges over the past eighteen months."
Quality Door & Hardware, Inc., has been a leading resource in the commercial door hardware industry for over twenty-five years and continues to implement methods of shopping and purchasing through its global e-commerce site. Quality Door & Hardware, Inc., offers a wide array of commercial door hardware products from leading hardware manufacturers throughout the nation. Known for its unparalleled customer service, Quality Door & Hardware has built a proud tradition upon always placing the needs of the customers first.
"Our reputation of customer service and the knowledge and experience of our staff, will serve us well in the direct government sales division," comments Mr. Carnesi. "Quality Door & Hardware has always worked hard to maintain its step ahead of the competition and this uncompromising work ethic has pushed us ahead in the international marketplace as well."
I invite everyone to visit our e-commerce site at http://www.QualityDoor.com and to experience firsthand "the difference that 'Quality' can make on your business." For more information on Quality Door & Hardware's Direct Government Sales Division, please contact: Kenneth Carnesi, Director at kcarnesi(at)qualitydoor(dot)com.