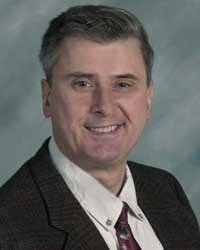 Louisville, KY (PRWEB) July 19, 2013
The Laser Assisted New Attachment Procedure (LANAP) is a new non-invasive gum disease surgery alternative offered by Dr. Reid A. Nelson to Louisville gum disease patients. Gum disease is an extremely common condition among Americans over 30. Starting as seemingly mild gingivitis, this bacterial infection of the gum tissue can turn into advanced periodontal disease, which can lead to larger health issues. Gum disease can also result in the loss of teeth. Patients can now receive this cutting edge gum disease treatment in Louisville to potentially save their natural teeth.
In the past, the removal of damaged gum tissue required a scalpel. A dental professional would cut a patient's gums, scrape away damaged tissue and then reposition and suture the gums. However, Dr. Nelson is now offering a cutting edge gum disease surgery alternative that is minimally invasive because it uses a laser to effectively remove damaged tissue. The laser leaves healthy connective tissue untouched, allowing quick healing.
The laser removes disease and stimulates healthy growth of bone tissue to stabilize teeth that may otherwise need to be extracted. For teeth that cannot be saved, Dr. Nelson offers different tooth replacement options such as dental implants.
Those who are experiencing the redness, swelling and inflammation associated with gum disease should visit http://www.louisvilleperio.com for more information about gum disease treatment in Louisville.
About The Doctor
Reid Nelson is a periodontist offering personalized dental care for patients in Louisville, KY. Dr. Nelson received his DMD at the University Of Louisville School Of Dentistry, and became certified in Periodontics from the Medical College of Virginia. Dr. Nelson is currently involved in the Department of Veterans Affairs, and is a member of many professional organizations such as the American Academy of Periodontology. He is part of one percent of dental professionals providing the only FDA cleared laser procedure for gum disease and periodontal treatment. To learn more about Dr. Nelson and his dental services visit his website at http://www.louisvilleperio.com and call (502) 653-8185.