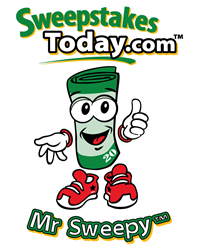 (PRWEB) July 19, 2013
(SweepstakesToday.com http://www.sweepstakestoday.com), recently moved their online sweepstakes office to new offices in East Tulsa, OK. "The move" according to Craig McDaniel, President of Sweepstakes, was the result of the purchase of new office space to accommodate recent expansion and to take advantage of very low real estate prices." Chris Martin of Coldwell Banker Select, Realtors of Tulsa handled the sale of the property.
This move also occasioned the consolidation of some of our record keeping, McDaniel explained. "Sweepstakes Today will maintain its accounting at Curzon Cumbey & Kunkel, PLLC in Tulsa, and its software development in the Salt Lake City Utah area," he added.
SweepstakesToday.com went live online in March of 2004. The popular (online sweepstakes http://www.sweepstakestoday.com) site is based in Tulsa, Oklahoma and the custom Microsoft ASP/ASPX programming development is done in Salt Lake City, Utah. The website has now published over 40,000 promotions and works directly with many Fortune 500 companies, ad agencies and marketing companies, according to McDaniel.