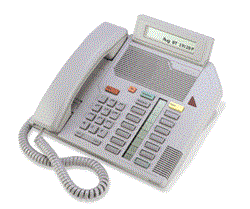 We built our reputation with large Centrex users one order at a time by offering great prices and support for the Meridian and Aastra Centrex phones we sell
Niagara Falls, New York (PRWEB) July 19, 2013
Telephone Magic Inc. is a long time online wholesale supplier of Nortel Meridian phones for Centrex based phone system networks. Telephone Magic provides a quick and convenient portal for enterprise users to source replacement Centrex phones and accessories at wholesale prices. Government agencies, military bases, hospitals, educational institutions and Fortune 500 companies are the main users of Meridian 1 Centrex phone systems and Telephone Magic Inc. has been supplying their telecom requirements since 1989.
"Enterprise customers need cost-effective Centrex solutions," says Jeff Jackson, president of Telephone Magic Inc. "We built our reputation with large Centrex users one order at a time by offering great prices and support for the Meridian and Aastra Centrex phones we sell. That's why we continue to be a primary supplier for various branches of the US Government, call centers, hospitals and educational facilities worldwide."
"We receive requests for hundreds of M5000 series phones through our Nortel Meridian and Aastra phone series portal," Jackson continued. "These are mainly large institutions with multiple networked branches that are expanding or replacing products that are coming to the end of their life cycle. By selling at wholesale prices, we are offering enterprise businesses tremendous savings on Centrex phones compared to what they paid their telephone company or local contractors in the past. Purchasing direct from a wholesale distributor like Telephone Magic provides a strong financial benefit to enterprise customers."
The Nortel Meridian M5000 phone series, featuring telephones such as the Nortel M5316 Meridian Centrex phone, is also known as the Aastra 5316 telephone. The M5316 is the ideal set for busy professionals who conduct much of their business by phone. This set can also be used in combination with the M522 Meridian Mate Expansion Module as a mini-console or answering position.
The M5216 Meridian Centrex phone from Aastra is recommended when you need a central answering position or ACD support. It offers unique functionality, making it the perfect solution for call centers or other high-volume calling applications. The 5216 Centrex phone can also be combined with the M522 Meridian Mate Expansion Module. These Centrex telephone sets are still in wide use in military bases worldwide where their durability and functionality are prized. Telephone Magic has saved these large installations countless dollars in recent years by providing replacement equipment at wholesale pricing on equipment such as Meridian 5000 series Centrex phones and accessories.
The M5208 Meridian Centrex telephone is equipped with a liquid crystal (LCD) display and the 5208 combines time-saving and convenience features with easy operation. High quality Nortel Centrex phones are becoming harder to source for enterprise customers and Telephone Magic prides itself as being a one stop shop for all Centrex equipment, parts, power supplies, etc. related to these legacy telephones.
The Meridian 5208 Centrex phone adds display capabilities to the basic Meridian Digital Centrex features found on the M5008 Meridian Centrex telephone. The M5008 telephone combines time-saving and convenience features with ease of operation. As with all sets in the MBS II Portfolio, the M5008 is designed to maximize use of Nortel Network's Meridian Digital Centrex (MDC) features.
Telephone Magic Inc. is a supplier of business phone systems and telephones to companies ranging from Governments to SOHO. They carry phone equipment from major suppliers such as Nortel, Avaya / Lucent, NEC, Cisco and more, all at wholesale prices. For further information on Centrex phones carried or the company, visit their industry-leading telecommunications equipment website or call toll-free 1-855-929-9199.