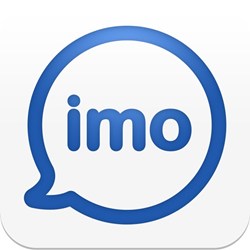 "This has been a very exciting year for us so far. In addition to introducing video chat on our Android beta app, we recently launched Broadcasts, our new social discovery feature."
Palo Alto, CA (PRWEB) July 22, 2013
imo.im, the Silicon Valley startup behind an all-in-one messaging and social discovery platform that allows users to communicate across nine third-party IM networks, announced today the opportunity for users to test its new video chat feature on imo messenger beta for Android. imo prides itself on monitoring user feedback and constantly developing and launching new features, such as video chat, that meet the changing needs of consumers, while improving overall user experience.
Now, imo users can video chat one another on Android devices for free by using Wi-Fi, 3G or 4G Internet connections. The video and voice capabilities that imo offers enables users to stay virtually and visually connected from anywhere in the world. In addition to this new video chat feature, Android users can use imo to stay in touch via group and private chats, as well as VoIP calling and voice messages. imo on Android also provides quick and easy access to chat history, multimedia sharing and the use of simultaneous sessions as well as NFC and location sharing capabilities.
This announcement comes on the heels of imo's Broadcasts launch, which is a new social discovery feature that offers users an easy solution to discover and connect with people, groups, news and topics they care about in an effort to build relationships and spark discussions. Unlike other networks where you have to manually search content and people, imo's algorithm does the work for its users by showing relevant news and information based on user engagement within the imo Network as well as one's interests, location and friends.
"This has been a very exciting year for us so far. In addition to this video chat announcement, we recently launched Broadcasts, our new social discovery feature," said Ralph Harik, CEO of imo. "We are committed to providing the best in instant messaging and social discovery and are looking forward to launching video chat on our iOS and Android apps in the coming months."
Additionally, imo recently closed a $13 million Series B round led by co-founder and angel investor, Georges Harik, one of Google's first 10 employees. The funds will be used to rapidly grow the imo Network over the next year, providing the latest innovation in messaging and discovery to its users.
About imo.im
imo offers an all-in-one communication and social discovery platform with supported networks including AIM, Facebook, Google Talk, ICQ, Jabber, MSN, Steam, VKontakte and Yahoo. Free on the web, Android, iPhone and iPad, imo has more than eight million mobile downloads and 750,000 unique daily visitors delivering an average of 50 million messages per day. imo supports both private and group chat with the ability to share multimedia files and photos with groups, send voice messages and text IMs, conduct quick chat history searches and hold simultaneous sessions allowing users to seamlessly switch between desktop, mobile and tablet devices without losing conversations.
Based in Palo Alto, CA, imo was co-founded and funded by one of the first 10 employees at Google, Georges Harik.
For more information about imo.im and its iPhone, iPad, and Android apps, visit http://www.imo.im.