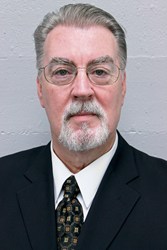 "Effective representation when so much is at stake"
San Diego, California (PRWEB) July 22, 2013
The Men's Legal Center, Family Law Advocates® is pleased to announce the addition of Attorney Howard Thomas to the firm. Mr. Thomas has been practicing law since 1993 in San Diego, California. He has represented many clients primarily in the El Cajon court system before his arrival at the Men's Legal Center. He is a very accomplished family law attorney who is well respected in the legal community.
Within the family law arena, Attorney Howard Thomas has two areas of superior expertise, namely military divorce and the civil-criminal domestic violence crossover. Mr. Thomas has served many years in the U.S. Army Special Forces which allows him to understand the particularities of military divorce. He is both a former San Diego Police Department officer and a criminal defense attorney, which makes him extremely suited to represent clients in both civil and criminal domestic violence cases, individually and concurrently. Mr. Thomas brings with him not only tremendous professional expertise, but also cultural awareness via traveling the world and his ability to speak many different languages. He is a great addition to our team and the Men's Legal Center is truly happy to have him on board.
The San Diego divorce lawyers at the Men's Legal Center encourages those facing problems related to family law (child support, paternity, child custody, spousal support, military divorce, domestic violence, etc.) to come in for an initial consultation before your problems become more severe. The attorneys at the Men's Legal Center are here to help you protect what matters through effective representation when so much is at stake.
About the Men's Legal Center
The Men's Legal Center is a San Diego family law firm whose attorneys dedicate themselves to representing and fighting for the legal rights of husbands, fathers and noncustodial parents. The firm handles cases that include California divorce, military divorce, legal separation, property division, child support, spousal support, child custody, child visitation, child support modification, domestic violence and high asset divorces among many others. For further information visit http://www.menslegal.com.