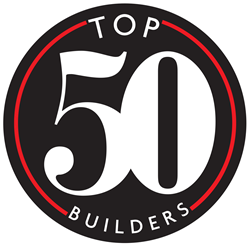 Cipriano Landscape Design is proud to be ranked among the nation's best.
Mahwah, NJ (PRWEB) July 22, 2013
In June, Pool and Spa News released their prestigious list of the Top 50 Pool Builders in the nation. New Jersey custom swimming pool design & build firm Cipriano Landscape Design earned the spot as the 14th best pool builder in the country. Rankings are determined on a 100-point scale based on a variety of factors. The Mahwah NJ pool company is the only northern New Jersey firms to have been chosen to the top 50 builders list. In addition to the 14th overall ranking, Cipriano ranked among the top 10 for service to the community, which includes $10,000 in annual scholarships to Rutgers School of Environmental and Biological Sciences Departments of Landscape Architecture and Plant Biology and Pathology.
This was Pool and Spa News' second year using their new criteria to assess companies for inclusion. To be considered for the list, companies were evaluated on a variety of areas, including revenue, staff, industry involvement, web presence, and community involvement. This year's criteria also saw some other changes. Franchise and licensing operations were no longer evaluated based on company performance. Instead, the performance of each office was considered as an entry of its own. The new criteria has made for a well-rounded list and opened up space for some newcomers.
Cipriano is proud to be ranked among the nation's best; the NJ design and build firm believes it is a testament to the value of their brand and the loyalty and trust they have been able to cultivate with their customers. "I'd like to congratulate the talented, hard-working staff here at Cipriano," said Chris Cipriano, President of Cipriano Landscape Design. "To all customers, past, present, and future, we will continue to provide the utmost quality service through diligence, innovation, and dedication."
For any additional information about the Top 50 Pool Builders, visit Pool and Spa News. To learn more about NJ pool builder Cipriano Landscape Design, visit http://www.njcustomswimmingpools.com or call 201-785-0800