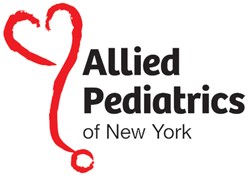 Allied Pediatrics offers comprehensive breastfeeding medicine services largely unparalleled by other pediatric groups on Long Island and throughout Queens, Orange and Westchester Counties.
Long Island, NY (PRWEB) July 23, 2013
Allied Pediatrics, a large group of individual pediatric practices that have merged resources, has taken their comprehensive breastfeeding medicine services online.
Now available at http://www.Facebook.com/AlliedBreastfeedingSupport, this social media profile was recently created to share up-to-date breastfeeding information with new moms and as an outlet for moms to give each other support. This service is open to all mothers and one does not have to be a patient of Allied Pediatrics to benefit from the page's online breastfeeding support.
Allied Pediatrics has historically prided itself on its many breastfeeding medicine services, which are largely unparalleled on Long Island and throughout Queens, Orange and Westchester Counties. The group consistently meets and exceeds the requirements set forth in the affordable care act for lactation support.
"Our lactation consultants are always looking for ways to go above and beyond," says Dr. Jennifer Shaer, a Board Certified Pediatrician as well as an International Board Certified Lactation Consultant (IBCLC) and fellow of the Academy of Breastfeeding Medicine. "For some time, our breastfeeding support has been coordinated through the pediatricians, some of whom are also International Board Certified Lactation Consultants, which really distinguishes us from other practices. We also offer a free breastfeeding hotline, email support, extended telephone consultations, office visits, prenatal classes, support groups, breast pump rental and sales and even home visits. The Facebook page seemed like a natural next-step. We're meeting moms where they are to provide the support they need."
Allied Pediatrics is committed to helping mothers reach their own personal breastfeeding goals, and social media support is now a cornerstone in this effort. "No matter where you are in your breastfeeding journey," adds Dr. Shaer, "we can create a plan that works for you and your baby."
If you are interested in learning more about Allied Pediatrics' breastfeeding medicine resources, you can call the hotline at (866) 621-2769 or email lactationconsultant(at)alliedpeds(dot)com
About Allied Pediatrics
Allied Pediatrics is a large, unified pediatric group practice comprised of many of the highest quality and best-known pediatricians in the area. Allied's doctors are among the best pediatricians on Long Island, Queens and throughout the Hudson Valley.
As a single entity, Allied is able to pool resources to achieve economies of scale, exchange best practices, and provide levels of patient care that unaligned practices are unable to do on their own.
Allied Pediatrics has 100+ pediatricians working together. Joined as a unified practice, Allied has been able to partner with every major insurer in the area to decrease costs, increase efficiencies, and get back to practicing medicine.
Allied Pediatrics of New York is an NCQA recognized Patient Centered Medical Home.
Allied provides the services necessary to meet your family's needs, including: well visits, same-day sick visits, prenatal consultations, behavioral testing, lactation consultations, a weight management program, an after hours center in Jericho, a patient portal and an iPhone app which provides a quick resource for medication dosing, a symptom checker and parenting advice.
Allied Pediatrics has locations in Nassau County (East Rockaway, Franklin Square, Jericho, Levittown, Floral Park, New Hyde Park, Garden City, Oceanside, Old Bethpage, Great Neck, Plainview, Greenvale, Valley Stream and Hicksville), Queens (Bayside), Suffolk County (North Babylon, Commack, Riverhead, Huntington and Smithtown), Orange (Monroe) and Westchester (White Plains).
For more information visit http://www.alliedpeds.com.