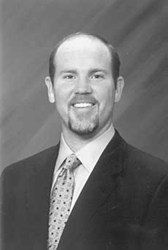 Lafayette, LA (PRWEB) July 21, 2013
Patients of Finley Periodontics no longer have to expect lengthy scalpel surgeries and painful recoveries in order to enjoy healthy gums. Dr. James Finley is proud to be one of the leading periodontists using a new laser gum surgery known as the Laser Assisted New Attachment Procedure (LANAP). This procedure delivers the best in healthy gums while reducing the impact on patients. No more cutting or stitching is required to undergo gum disease treatment.
Before LANAP, gum disease surgeries have been conducted by cutting away affected gum tissue with a scalpel. Dr. Finley's use of the PerioLase MVP-7 laser eliminates most discomfort associated with gum disease treatment.
During traditional gum disease surgeries, healthy gum tissue is typically lost as well. This can increase overall gum recession even further. LANAP removes only the diseased gum portion, thereby allowing patients to save as much healthy tissue as possible. Additionally, LANAP has been shown to stimulate the growth of jaw bone that can be lost as a result of gum disease. Sufficient bone density is a requirement to save teeth.
The dramatic results enjoyed by patients as a result of LANAP are making it one of the most exciting advances in the fight against gum disease. Contact Dr. Finley's office today to learn more about the benefits of LANAP.
About The Doctor
Finley Periodontics is a periodontal practice offering personalized dental care for patients in Lafayette, LA. Dr. James M. Finley received his D.M.D from the University of Mississippi School of Dentistry and his certificate in Periodontics from Louisiana State University School of Dentistry. He went on to earn his M.S. in oral biology from Louisiana State University while serving as a full time assistant professor. Dr. Finley is part of one percent of dental professionals providing the only FDA cleared laser procedure for gum disease and periodontal treatment. To learn more about Finley Periodontics and their dental services, visit their website at http://www.finleyperio.com and call (337) 504-7263.