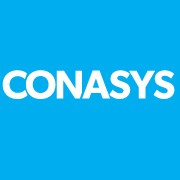 Aside from the industry-leading engagement platform we have created, we can now leverage our brand and reputation across all divisions. Going forward this will become a fundamental part of our customer service platform
Vancouver, BC (PRWEB) July 23, 2013
Earlier this year Beedie Development Group committed to implementing a system that would allow their strata industrial clients to digitally access their property information. To achieve this lofty goal, Beedie worked with CONASYS, who used their industry-leading platform to create an interactive and intuitive online portal that will allow users to digitally access their property 24/7. Beedie is delighted with the new portal and as such will be implementing the system across all of their business divisions, including their residential developments.
For Jim Bogusz, Beedie's Chief Operating Officer, the move reflects their continued commitment to customer care: "Initially we wanted a way to keep our customers better informed, but the end result is something much more valuable. Aside from the industry-leading engagement platform we have created, we can now leverage our brand and reputation across all divisions. Going forward this will become a fundamental part of our customer service platform."
CONASYS, naturally, is just as excited. Jerry Bauer, the company's CEO, views the segue into the industrial space as a validation of their already-established residential platform: "The opportunity to work with an innovative company like Beedie is very exciting for us, as is the opportunity to evolve our product into the industrial space. We are delighted with the outcome and are looking forward to working with Beedie for a very long time to come."
About Beedie: Founded in 1954, Beedie Development Group (http://www.beediegroup.ca twitter: @BeedieLiving) is an owner and developer of industrial, commercial and residential real estate. They are the largest private industrial land owner, developer and landlord in Metro Vancouver, having completed 20 million square feet of new construction throughout Metro Vancouver and Alberta.
About CONASYS: Conasys Inc. (http://www.conasysinc.com twitter:@Conasys) is a forward-thinking Canadian company whose cloud-based platform was designed to enhance homeowner care and engagement for new home builders and developers. Since their inception in 2006 they have built a client portfolio of over 300 builders and have brought over 35,000 homes online. It is a private company based out of Vancouver, Canada.