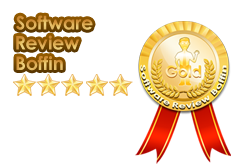 Boffin, seeking to help individuals who are in need of more sufficient online activity monitoring, proposed his latest list of time tracking software.
New York City, NY (PRWEB) July 30, 2013
Boffin announced today its latest list of open source time software. The Boffin editors reviewed and assessed various time tracking software in order to compile a list of nine potent and user-friendly time tracking software available for free to all interested users.
The Internet is becoming a favorite pastime for many individuals. This pastime can over get out of hand occasionally. People tend to lose track of time when they chat and interact through social networks and engage with other forms of media-rich entertainment online. Boffin, seeking to help individuals who are in need of more sufficient online activity monitoring, proposed his latest list of time tracking software. Using time software is said to substantially help people enhance their productivity and minimize the influence of infamous online time-wasters such as emailing and Youtube videos.
Rescue Time Lite, is one of the recommended Boffin software. The editors at Boffin praised Rescue Time Lite for its support for Android, Linux, OS X and Windows systems as well as its efficient management of productivity. The software, the Boffin reviewers contend, helps user to know at any given time whether their current task or engagement is productive or not, something considerably motivating users to focus on the most productive tasks at hand.
A time card inspired time software is Time Trek, which allows users to monitor how many hours they spend on specific tasks, Boffin editors noted. The user is expected to manually submit data and 'punch' the time card both at the beginning and at the end of a given task. The data is extractable to be used for invoices and other billing reports, the Boffin reviewers pointed out.
Back To Work Time Clock is an efficient, light application which allows small to medium businesses and freelance professionals to reliably track time spend on various tasks and projects. The software, Boffin ensures readers, is USA-developed and compatible with the latest Windows OS versions.
The Boffin editors also assessed Task Coach, which only recently had its latest version launched. Task Coach is according to the Boffin editors an across-the-board task management software that allows users to create to-do lists, task management files and project scheduling for efficient work management. The wide-ranging set of features available makes Task Coach an appealing choice for users wanting to have gathered in one place, all their pending tasks.
Time Camp is another recommended open source time software by Boffin editors. The software keeps track of every employee's online history, including time spent online, sites visited and programs run. Easy to use and capable of being integrated with more advanced project management software, the Boffin editors emphasized.
The Boffin reviewers have noted that the software mentioned at the website are the latest recommendation by the Boffin editors and that these are subject to change at any time. The software are regularly reassessed to ensure the reviews at Boffin are always relevant and accurate.
Software Review Boffin reviews the latest technological products in demand on the market right now. They provide expert, honest and straightforward reviews so customers can objectively measure if a product, especially software is well worth it before making their purchase.
To learn more about Software Review Boffin visit http://www.softwarereviewboffin.com