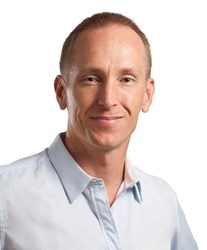 Anyone who has the passion and drive can create a podcast, quickly and easily, with little technical knowledge.
(PRWEB) July 27, 2013
In Create a Podcast in 7 Easy Steps Gollan outlines how podcasts are simply files (often audio files, and usually in MP3 format) which are available for downloading to a computer or mobile device and listening to offline.
"In the past, the opportunity to build an audience through hosting a radio show was reserved for broadcasting professionals," he says. "Now, anyone who has the passion and drive can create a podcast, quickly and easily, with little technical knowledge.
"But unlike traditional radio shows in which you have to remember to tune in to listen, podcasts are automatically delivered to your computer via RSS, in the same way that you receive blog posts for websites you've subscribed to.
"And this means people can listen to your podcasts whenever and wherever they want, on their iPod, computer or pretty much any other device."
The leading Australian business mentor then goes on to describe how it's done.
Businesses in pretty much every niche have podcasts. This is because they can establish credibility for a brand, tap in to new pools of potential customers, increase a company's authority in its field and create a more personal connection with listeners, says Gollan.
Internet marketing guru Pat Flynn cites iTunes as his top referrer; his podcasts have been downloaded more than 2,000,000 times since 2010. Besides these direct benefits, his podcast has also opened doors like movie consultations, being featured in international media, and leading panels at top industry conferences.
Content of a podcast
As is the case with social media in general, people want to hear about and discuss topics. In general the same principles that apply to business blogging apply here. An automotive company, for instance, could discuss simple DIY repairs, best practices for maintenance, and car product reviews. A clothing company, on the other hand, could cover the latest fashion trends, celebrity style, and interview well-known stylists.
How to Create a Podcast
Creating a podcast today takes little-to-no technical skill, and can be done in less than 15 minutes. The following is a step-by-step guide to creating a podcast:
1. Get the equipment. This includes a computer, broadband internet with a reliable connection, a microphone and headphones for monitoring. Mac computers already have a decent internal microphone. For a PC a USB microphone offers a far superior sound quality, advises the popular business mentor.
2. Prepare the script. Creating a detailed outline is best.
3. Record & edit the podcast. Some of the most popular and user-friendly options for audio recording include Audacity, Garageband and Skype. Once it's been recorded, save the podcast in MP3 format onto a computer.
4. Upload podcast. Using FTP, simply upload the MP3 file onto the company site, preferably into a new folder specifically for podcasts. With WordPress the podcast can be uploaded via the new media function.
5. Create the RSS feed. This is a key component of setting up a podcast and can be achieved via Feedburner. Without it, site visitors could still access the MP3 files from the company site, but they couldn't subscribe to the podcast feed. Feedburner allows companies to track subscribers and how often the podcast is downloaded.
6. Test the feed in iTunes. Simply launch iTunes on a computer, and select 'Subscribe to Podcast' under 'File'. Enter the podcast's url, and then click 'OK'. The podcast should then download to computer.
7. Submit the podcast to iTunes. Click on the 'store' button on the top right hand corner of the iTune's screen. On the top navigation bar, click on 'Podcasts', and then 'Submit a podcast'. Select 'Submit a Podcast' in right sidebar then click on the appropriate link.
A podcast feed can take up to 24 hours before being approved, adds business coach Gollan. Once that has happened individuals can find the podcast on iTunes using 'search.' It can also be promoted on the company website and any social networking profiles.
Promoting a podcast on WordPress is even easier. The WordPress plugin Blubrry Powerpress allows businesses to upload a podcast onto their site within 15 minutes. It can then be linked to via a new post.
For further business marketing tips and company coaching advice in general, take a look today at business coach Casey Gollan's site right here.