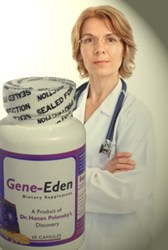 We recommend that individuals concerned about the risk of EBV infection stop smoking. - polyDNA
Rochester, NY (PRWEB) July 21, 2013
A new study has shown that people living in large households or in families with smokers are at a significantly higher risk of Epstein Barr Virus (EBV) infection. EBV is well-known as the virus that can cause Mononucleosis, also known as the "kissing disease."(1)
This rise in the risk of infection is due to the fact that smoking harms the immune system, allowing the EBV to attack the body and infect it more effectively. Further, people living in crowded homes have a higher chance of coming into contact with someone already infected with the virus. These crowded conditions can also lead to infectious mononucleosis since "Persons with infectious mononucleosis may be able to spread the infection to others for a period of weeks." (CDC) (2)
The researchers wrote that "Environmental factors associated with socioeconomic status, such as household crowding or use of public transportation, could contribute directly to exposure risk. Suppressed immune function as a result of stress, poor nutrition, smoking, or other environmental exposures could increase susceptibility to infections given equal levels of exposure." (1)
The CDC notes that "In the United States, as many as 95% of adults between 35 and 40 years of age have been infected." And, "When infection with EBV occurs during adolescence or young adulthood, it causes infectious mononucleosis 35% to 50% of the time." (2)
EBV establishes a lifelong dormant (latent) infection in some cells of the body's immune system and can lead to various diseases over time. How can an infected person help prevent the latent EBV from causing problems later in life?
polyDNA recommends that individuals concerned about the risk of EBV infection stop smoking. In addition, because EBV is so common, everyone should consider using Gene-Eden-VIR, a natural anti-EBV remedy, to boost the immune system against the latent virus.
Gene-Eden-VIR recently underwent a post marketing clinical study in which 70% of Gene-Eden-VIR users reported a reduction in viral symptoms.(3) The results of this study can seen here: http://www.cbcd.net/Gene-Eden-VIR-Clinical-Study.php
The key to your health is to reduce the level of latent viruses in your body to harmless levels." – Dr. Hanan Polansky
To learn more about Gene-Eden-VIR and the Epstein Barr Virus, visit: http://gene-eden-kill-virus.com/EBV.php
References:
(1) http://www.ncbi.nlm.nih.gov/pmc/articles/PMC3661547/
(2) http://www.cdc.gov/ncidod/diseases/ebv.htm
(3) http://www.cbcd.net/Gene-Eden-VIR-Clinical-Study.php
###
polyDNA is a biotechnology company that develops dietary supplements using the unique scientific method developed by Dr. Hanan Polansky, which is based on Computer Intuition.
In addition to his unique scientific method, Dr. Polansky published the highly acclaimed scientific discovery, called Microcompetition with Foreign DNA. The discovery explains how foreign DNA fragments, and specifically, DNA of latent viruses, cause most major diseases.
polyDNA developed Gene-Eden-VIR, an antiviral natural remedy that helps the immune system kill latent viruses.