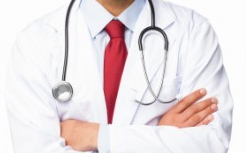 Dr. Allen's therapeutic devices help people with common chronic conditions to achieve sustainable pain relief and effective treatment without any side effects.
London, GB (PRWEB) July 22, 2013
Dr. Allen's Device helps to provide a sustainable management of ischemic heart disease and terminates prostate enlargement gradually without any side effects. Now there is no need in the commonly used fatty acid supplements, especially since Medscape Medical News reveals they may actually damage the general health and worsen existing conditions, warns Fine Treatment.
The results of the study 'Plasma Phospholipid Fatty Acids and Prostate Cancer Risk in the Select Trial', published online on July 10, 2013 in the Journal of the National Cancer Institute, confirm previous reports of increased prostate cancer risk in men with high blood concentrations of omega-3 fatty acid, note the authors led by Dr. Theodore M. Brasky, from the Ohio State University Comprehensive Cancer Center in Columbus.
"The 2 sources of these fatty acids in blood are food and supplements, so the blood samples represent total exposure," said Dr. Brasky to Medscape Medical News. However, "given that supplements represent mega doses of omega-3s, we recommended moderating fish intake and avoiding supplements," he added.
"Many have been guilty of pushing fish oil supplements, and physicians often misunderstand them. They may be good for some people, but it doesn't mean we should be putting everyone on fish oil. It should give us some hesitation about rubber stamping low-dose fish oil," says Eliot Brinton, MD, Director of atherometabolic research at the Utah Foundation for Biomedical Research in Salt Lake City, according to Medscape Medical News, 'High Levels of Fish Oil May Boost Risk for Prostate Cancer' July 19, 2013.
"Dr. Simon Allen explains that chronic diseases are caused by the development of the capillary net, which grows so actively that becomes a separate tissue impeding arterial blood flow in the affected organ or area of the body," points out Prof. of Medicine Aghajanyan in the article, 'Treatment of chronic diseases through Dr. Allen's Device: An interview with Professor Ivan G. Aghajanyan', published in Panorama.am on June 24, 2013.
Dr. Allen's Devices improve blood circulation and over time allow the body to repair the damaged area itself. As an example, please watch this short informative video: http://www.youtube.com/watch?v=V5xidswhxJM, where a man with a hugely enlarged prostate gland, of about 130 grams, shares his experience of shrinking it to 37 grams by wearing Dr Allen's Device.
"Positive feedback given by the users of Dr. Allen's Devices from all over the world confirms the superiority of Thermobalancing therapy over food supplements," says Dr. Simon Allen. "Dr. Allen's therapeutic devices help people with common chronic conditions to achieve sustainable pain relief and effective treatment without any side effects."
For details, please visit Fine Treatment at http://finetreatment.com/bph-treatment-prostate-enlargement.
About Dr. Simon Allen and Fine Treatment:
Dr. Simon Allen, MD, PhD is a highly experienced medical professional. His specialty is in the internal medicine. He has treated a wide range of chronic diseases, including patients after a heart attack, with kidneys problems, including kidney stones disease, prostate and spine conditions, as well as metabolic disorders. Fine Treatment exclusively offers Dr Allen's devices for chronic prostatitis and BPH treatment, coronary heart disease, dissolving kidney stones, as well as back pain and sciatica relief.