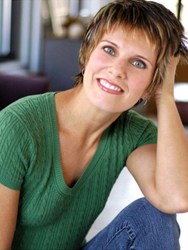 Many of the master composers have experienced their greatest success in the theatre, from Mozart and Wagner to Gershwin, Sondheim and Cyndi Lauper.
New York, NY (PRWEB) July 31, 2013
Welcome to the musical world of Les Musiques de Broadway. The theatre has formed an integral part of music for centuries. Many of the master composers have experienced their greatest success in the theatre, from Mozart and Wagner to Gershwin, Sondheim and Cyndi Lauper.
The show is flexible in its size ranging from 6 to 12 cast and orchestral members and features, singer, dancer, and choreographer Shorey Walker. Walker was the lead in the musical Seussical and can be heard on the Original Cast Recording – Suessical Revival. She has been on tour with Anything Goes, Menopause The Musical, Li'l Abner, Scooby-Doo! LIVE, Peter Pan and Evita. Walker has appeared on television including specials on: USA Network, NBC, and We-TV.
Sonder describes Les Musiques de Broadway as a "headliners musical touring group based in New York City with its vocalists and dancers not accompanied by tape but by live musicians, and all are veterans of the Broadway stage or pit orchestras." The show moves smoothly through the various segments, tied together with appropriate music and dialogue to create the mood and background for each selection.
Les Musiques de Broadway offers 3 different shows. Their Legends Show embraces the wonderful tradition of Broadway. Included in this show are tunes from Man of La Mancha, Oklahoma and A Chorus Line to modern legends, like The Book of Mormon and Kinky Boots. Their Revivals Show includes the extraordinary shows that have graced the Great White Way more than once.
"The most popular production is called On Broadway and features music chosen from today's currently running major shows," stated Ms. Walker, a talented cast member of Les Musiques de Broadway. "We have endeavored to bring you a contemporary nostalgic album of tunes that, while understandably not all-encompassing, is an assortment of the last few years of show tunes that will stand the test of time and are known as contemporary standards in American musical theatre."
Now relive these glorious shows with Les Musiques de Broadway whose songs are arranged so that your audience can listen, learn and be entertained as the music of Broadway comes to you. Les Musiques de Broadway is available exclusively for performances through Mark Sonder Productions.
About Mark Sonder Productions
Mark Sonder Productions, Inc. is a privately held company that was founded in 1985. It's an award winning entertainment agency, which has more than 28 years of contracting experience, specialized in events, meetings, conventions, trade shows, expositions, concert and casino facilities worldwide, as seen in The Boston Globe, The San Francisco Chronicle, The Miami-Herald, United Press International, as well as on FOX and CBS Money Watch. Mark Sonder Productions offers exclusive and non-exclusive relationships with headliners, musicians, comedians, theatrical productions and lecturers. The chief entertainment officer, Mark Sonder, is an entertainment industry expert and he has represented clients and end users in the U.S.A and abroad.