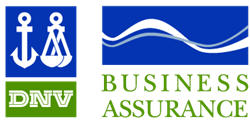 We're ahead of the curve, but there is no doubt everyone will be going in this direction.
Houston, TX (PRWEB) July 22, 2013
DNV Business Assurance is the world's first certification body to be accredited by an independent electronics consortium (IECQ) to provide assessments and certification for the AS6081 anti-counterfeiting standard.
The AS6081 standard is the newest and most comprehensive protocol for preventing fraudulent and counterfeit electronics from being introduced in the aerospace and defense supply chain.
"Counterfeiting is a serious problem that goes well beyond the billions of dollars in financial damage it causes every year," says Sidney Vianna, Director of Aviation, Space and Defense Services for DNV Business Assurance. "Bogus electronics threaten lives with potential catastrophic failures in all kinds of both commercial and military aircraft, spacecraft and weapon systems."
AS6081 was introduced late last year and immediately recognized as a standard that can assist the high reliability electronic devices distribution chain in minimizing the likelihood of counterfeit parts reaching end users.
Demand for this standard and certification is "significant," adds. Mr. Vianna.
On the heels of receiving its accreditation, DNV Business Assurance has recently issued the world's first accredited AS6081 certificate to Secure Components, an independent electronics distributor based in Norristown, Penn.
Mr. Todd Kramer, CEO of Secure Components, believes AS6081 certification finally provides an actionable framework for staying ahead of the crooks and counterfeiters.
"We wanted to raise the bar for the electronics industry," says Mr. Kramer. "AS6081 certification provides instant credibility and trust. That's invaluable, particularly to an independent distributor like us. We're ahead of the curve, but there is no doubt everyone will be going in this direction."
IECQ is one of two international industry groups that recognize certification bodies which are accredited through a Memorandum of Understanding with ANAB and other national accreditation boards.
About DNV Business Assurance
DNV Business Assurance is a world-leading certification body, working with companies to assure the performance of their organizations, products, people and facilities through certification, verification, assessment and training. The company 1,800 employees worldwide help customers build sustainable business performance and build stakeholder trust. DNV Business Assurance is part of the DNV Group, an independent foundation established in 1864 with the purpose to safeguard life, property and the environment. For more information, visit http://www.dnvba.com/us.
About IECQ
The IECQ is a worldwide approval and certification system for covering the supply of electronic components and associated materials and assemblies and processes. It uses quality assessment specifications that are based on International Standards prepared by the International Electrotechnical Commission (IEC). For more information, visit http://www.iecq.org.