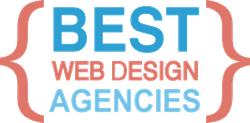 Ten Best Facebook Development Companies Named by bestwebdesignagencies.com for July 2013
(PRWEB) July 23, 2013
The ten best Facebook development companies have been announced by bestwebdesignagencies.com for July 2013. The list contains companies producing effective solutions for creating custom Facebook applications for use on the popular social network based on the client's specifications and requirements. Businesses often look to custom applications to generate unique and relevant experiences for their clients.
The Ten Best Facebook Development Companies for July 2013 are:
1) AES Connect
2) WillowTree Apps®
3) Facebook App Creation
4) Social Cubix
5) Agriya
6) Avenuesocial
7) Prime Social Marketing
8) SocialFactory.net
9) Vocso Technologies (P) Ltd.
10) GetSocialApps
Businesses have custom Facebook applications created for them in order to utilize the social network as a valuable tool for connecting with their customers, offering additional features, and connecting the social network to their own offerings. Each of the Facebook development companies featured in the rankings can create effective applications which engage users and utilize the latest strategies to ensure that experience matches the offerings of the client. Each Facebook development company is evaluated through the use of the set of evaluation criteria to ensure each company continues to produce effective results.
About bestwebdesignagencies.com
bestwebdesignagencies.com is an independent research firm with a dedication to providing a list of the best web design companies and web development firms in the industry. Through meticulous research and developed methods for evaluating and ranking companies, bestwebdesignagencies.com has provided customers of web design and development services with a great resource to find a top performing web design company. Evaluations are carried out by a specialized team of researchers who examine thousands of applicants each month. bestwebdesignagencies.com provides their rankings free of charge to companies and individuals searching for a quality web design firm or looking for other design and development services with updates being provided on the first of each month. The website also provides information and resources for those looking to learn more about web design and development services.
To find a Facebook development company which has been evaluated visit:
http://facebook-app-developer.bwdarankings.com/best-facebook-app-development-company
Companies interested in being evaluated and ranked can visit:
http://www.bestwebdesignagencies.com/rankings/web-design-agencies/apply-for-ranking