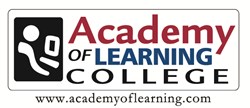 We are thrilled to be joining forces with campuses from coast to coast to offer a truly National Open House event
Edmonton, Alberta (PRWEB) July 25, 2013
For the first time in their 25-year history, Academy of Learning College campuses from Victoria, British Columbia, to Charlottetown, PEI, are throwing open their doors for a full month this August to welcome visitors to Open Houses at all participating campuses.
Campuses are each scheduling days and times when members of their local communities can explore training and education opportunities in a friendly and welcoming environment. Campuses plan to have refreshments and giveaways, including a chance for one lucky visitor to win an iPad Mini.
Stephanie Stewart, Marketing Coordinator for Academy of Learning College, said, "We've recently updated our national branding, so our National Open House Month is a great opportunity for us to show off our new colours, fresh image, and modernized campuses this August."
Academy of Learning College opened its first campus in Canada in July 1987, and to date, it is the only truly national, 100% Canadian-owned and operated Private Career College. AOLC's primary role continues to be helping students to receive the training they need to improve their lives.
Mike Druce, owner of five AOLC Campuses in BC, said, "We are thrilled to be joining forces with campuses from coast to coast to offer a truly National Open House event. It's exciting to show off our updated image and let people have a firsthand look at our unique training style. We're encouraging our graduates, students, funders, and most importantly the public to come by and see what makes Academy of Learning College a fantastic place to upgrade their skills."
With 30 diploma and certificate programs, students are able to receive valuable training from Academy of Learning College campuses in the fields of Business training, Healthcare training, and IT training.
More details about National Open House month can be found at academyoflearning.com or by sending an email to marketing(at)academyoflearning(dot)com.