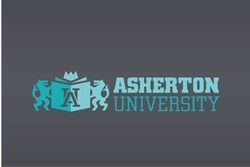 Houston, TX (PRWEB) July 24, 2013
Recognized as a leading provider of quality online education, Asherton University announced today that it will work with world's education heads for active course development of its online programs. This partnership will allow the university officials to benefit from the rich collection of content and tools, and experience of these learned professionals including their popular online teaching and learning methods.
Together, Asherton University and the industry educationists will work to arm the university faculty with resources, tools and best practices for online instruction, course design, assessment, student engagement and accessibility. As part of the partnership, the university plans to integrate the content and capabilities offered by the professionals, and also to learn to simplify and strengthen the process for adding digital content and tools to courses. The integration will enable the students and faculty; alike, to access their accounts through their dedicated credentials, manage activities, and save information through the Asherton University's online learning management platform in higher education.
Under terms of the deal, the education leaders will train the Asherton University's faculty and will offer support in online course design, specifically structured to help the university implement sustainable, scalable academic programs grounded on high quality effective, onlineeducational practices and core principles.
Asherton University is one of the world's premier online universities, imparting and promoting technological proficiency, intellectual and personal growth and leadership opportunities with its wide range of educational programs. The university utilizes a research-based, online environment for effective teaching and learning that includes state of the art virtual classrooms. The curriculum in Asherton University's 16 schools is constantly updated to accommodate rapidly changing industry requirements. The global faculty at the university works towards maximizing students' knowledge, competencies and skills and prepares them to meet challenges of the professional world by becoming employer's no. 1 choice. Asherton University's students always know what to do, how to do, and if they are doing it right through instant feedback, personalized learning plans, and self-evaluation tools that are available 24/7.
"This partnership acknowledges the importance of course quality and the role it plays in creating learning outcomes," said Mathew Robert, Executive Director, Asherton University. "It is another example of how we're broadening our vision about our role in education, and how we're finding new ways to assist our teachers in delivering successful student online educational programs at scale. This will not only help instructors and students succeed, but more students will have access to affordable and effective online educational solutions."
"We're extremely pleased to offer our services to Asherton University to further the principles for improving the quality of online education; and provide a learning experience that leverages the full possibility of integrating digital content and tools with the University's online platform" said Tim Johnson, Executive Vice President, EQSA (Educational Quality Services Agency). "Working with Asherton is a natural fit - we're dedicated to providing institutions with the resources they need to design courses and programs that promote student engagement and lead to successful online learning and Asherton is known for its high quality academic offerings and pedagogy and is a strong global brand in online education."
Through the exclusive partnership, the resources of the leading educationists of the world and the leading provider of online education will offer stakeholders a complete solution to their consulting needs for quality online courses to improve the online education experience.
About Asherton University
Asherton University is committed to providing quality education to students world wide. The university has brought together the best technological conditions and faculty members to serve students in every corner of the world.The online education programs offered to the students are efficient, effective and accessible. Asherton University gives students an opportunity to study in an extremely professional learning environment, where they can interact with people of all ages and academic and professional backgrounds. They can access their online classrooms and study material from anywhere in the world through the Internet. With online study programs, they can always stay in touch with their study program and can become a part of an accredited university.