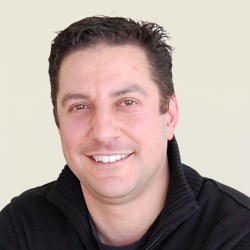 Boston, MA (PRWEB) July 24, 2013
Tom Shapiro, Founder/CEO of Digital Marketing NOW, a strategy, marketing and design firm, will join senior marketers from some of the world's most prestigious organizations at the upcoming FutureM event in Boston, where they'll speak about the future of marketing. Shapiro will deliver an interactive presentation on October 18, 2013 at the session titled "Hot Digital Marketing Trends 2014 vs. 2024" at the highly anticipated annual event. Joining Shapiro will be Gregg Fraley, writer, speaker, consultant and Co-Founder of KILN, an innovation products and services company.
"Think about how substantially marketing has evolved over the past decade, with the breakneck pace of innovation. Today, we have mobile devices invading every aspect of our culture, and software 'eating' every aspect of marketing. Now, think about how marketing will continue to advance in the coming years, as we embrace the most cutting-edge trends, tools and technologies to better connect with our priority populations," Shapiro explained. "At the upcoming FutureM event, a group of the industry's brightest minds will debate and discuss these very trends, exploring how we'll leverage innovative new ways to deliver our key messages and engage with our audiences."
"FutureM is a prominent, well-respected forum that features esteemed thought-leaders from every facet of the marketing industry," Shapiro continued. "Gregg and I are honored to join the ranks of best-in-class companies, such as Google and Forrester, to share our thoughts on the future of marketing and the hottest industry trends."
FutureM is a highly anticipated event, galvanizing national marketing and media trendsetters to debate and discuss the most innovative, groundbreaking developments in marketing. FutureM features talented speakers, product launches, and networking opportunities with a thoughtful eye on the future of marketing. The event attracts the innovators and forward-thinkers who are defining marketing's future and will be held at the Hynes Convention Center in Boston, MA from October 16-18, 2013.
"FutureM is about new concepts and wildly futuristic ideas," says Debi Kleiman, President of MITX. "It's an opportunity to discuss marketing strategies you've only previously dreamed of. We are thrilled to have Digital Marketing NOW's Tom Shapiro and KILN's Gregg Fraley as speakers at this year's event, exploring the hot marketing trends of the future."
About Digital Marketing NOW
Digital Marketing NOW (DMN) is a full-service strategy, marketing and design agency. DMN offers a groundbreaking "RETHINK" approach to marketing, enabling clients to rethink their markets, strategies and tactics to unleash their growth potential. As part of the process, DMN's clients learn to cut through the noise in identifying their hidden value and market opportunities, allowing them to grow exponentially.
Throughout their careers, the DMN management team have worked with the largest companies and organizations in the country, including AT&T, Procter & Gamble, Intel, Kraft Foods, Sears, IBM, HP, Staples, and many others. For more information, visit http://DigitalMarketingNOW.com.
About FutureM
Known as the must-attend event for discovering what's next, MITX's FutureM brings together marketing and technology innovators to contemplate and celebrate the future of Marketing. FutureM is about Marketing with a capital M - integrating traditional marketing, digital marketing, R&D, product development and all other parts of an organization that impact customer engagement and purchasing decisions. For more information, visit http://www.futurem.org.