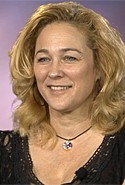 Unprecedented Access to Best Acting Teachers in Hollywood - Business Wire
Hollywood, CA (PRWEB) July 25, 2013
Web Series – The Do's, Don'ts and Taking it to the Next Level
From the idea to post production, making a web series is easier than ever with all of the advancement in technology, its affordability and availability. In order to make a web series that people will want to see and could be good enough quality to land coveted distribution or even possibly a TV series or original programming contract, before you get started, you need to know the answers to these questions:
1- What is your thru line?
2- What story are you telling?
3- What will be the average TRT?
4- How many episodes will you make?
5- Where are you getting the funding?
6- What Camera are you using?
7- What platform/s will you be showing it on?
8- How will this advance your career?
9-What have you made already that is not a web series that can easily be turned into a web series?
10-Where do you go from here?
Susan Johnston is a multiple award winning producer at http://www.SelectServicesFilms.com and Founder/Director of http://www.NewMediaFilmFestival.com. Susan has been in the business since the first Great Gatsby where she met Robert Redford on the set as a child. Utilizing her experience over the years in all facets of productions, Susan will discuss what truly makes a good web series including topics such as:
1-Webisode vs. Episodes
2-What are the pitfalls most web series fall into?
3-How can you navigate around them or avoid them altogether.
4-The market is now flooded with Web Series. What is going to make yours stand out from all the rest?
5-What do I do when I have been offered distribution?
6-How do I get distribution?
Once you have created a web series, you will need to know how to take your web series to the next level. Materials included in the class give examples of web series that have won awards, received distribution and/or screened at prestigious festivals such as the critically acclaimed http://www.NewMediaFilmFestival.com where they honor stories worth telling. Previous Web Series Superstar Panels have had luminaries such as Danebo of Annoying Orange and Freddie Wong both YouTube and commercial sensations that started in web series.
This Master Class is taught online by Industry Leader Susan Johnston filmed at iActing Studios. This way you can learn anywhere, anytime on your laptop, cell, tablet, laptop, kindle while you are waiting in line for anything, traveling or just snuggled up in a corner to learn.
Two hours of classes are free. Just click this link: http://www.iactingstudios.com/tracker/pwiou0 and create a username, password and activate your account.
"iActingStudios.com revolutionizes how actors train. By providing access to the best acting teachers and techniques in the world, we can dramatically improve every actor's chance to achieve his or her dream." - from Business Wire
The only school anywhere—brick-and-mortar or virtual—that offers over 200 hours of classes and over 50 master teachers.
You can take the same classes taught by the same teachers as the actors you watch everyday on TV, in movies, and on stage
iActing Studios "brings Hollywood to you."
Susan Johnston's background is in the traditional film and TV industry. In recent years, however, she has become a pioneering (and award-winning) new media producer. Since arriving in Los Angeles from New England, Susan produced the first mini-series for a cell phone, shot the first live-stream talk show on a Panasonic Varicam, and tested the DVX100 in various conditions for two music videos. Her award-winning production company's clients include ABC Family Channel, NBC/Universal, Fox, Kaiser Permanente, & NATPE among others. Susan also holds the title of VP of Production at Big Vision Studios - a 4k ft. Green Screen Sound Stage.