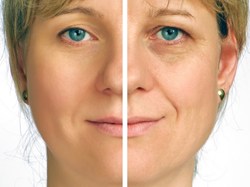 Salon owner Carole Says: "We discuss every skin problem to come up with the best solution that favors the skin type of our clients."
Asheville, NC (PRWEB) July 24, 2013
Supreme Skin, a skin care salon offering special anti-aging procedures to residents of Asheville, NC and surrounding areas, has taken its services to the next level. Presenting non-invasive face lifts, the skin care studio embraces microcurrent technology to ensure painless and risk-free treatment sessions.
Skin care treatments based on microcurrent technology have gained attention because they show results from the first session. The effects of these procedures become even more evident with a series of treatment sessions. To elaborate the efficacy of face lifts, Carole Gardner, the owner and representative of Supreme Skin, said, "We are helping the people of Asheville, NC regain their youthful skin and feel better about themselves." Since our non-invasive microcurrent facials are soothing, our clients prefer them over other more expensive and invasive options. Supreme Skin also serves clients who have already had skin care procedures or face lifts. Our years of experience have enabled us to understand and satisfy diverse skin needs."
The salon claims to hire only licensed estheticians to ensure that its clients enjoy exclusive services at reasonable rates. Giving equal attention to the skin problems of individual clients, Carole's team suggests the best procedure for the attainment of flawless skin. "We discuss every skin problem to come up with the best solution that favors the skin type of our client. Our microcurrent procedures reduce the signs of aging. Above all, they enable the skin to produce adequate amounts of elastin and collagen," she further said. Supreme Skin claims to use a combination of advanced microcurrent technology and natural ingredients to revitalize the skin.
Supreme Skin is a skin care salon in Asheville, NC that provides anti-aging services and treatment sessions. With its specialized, non-invasive skin treatments, nicknamed the 'lunchtime lift', it reduces the risk involved in other skin care procedures. It aims to provide relaxing sessions that can truly rejuvenate the skin.