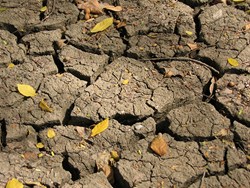 Lack of water consciousness on over consumption continue to take their toll on national Water Supplies
(PRWEB) July 25, 2013
Agricultural has been noted as consuming 70% of all ground water withdrawals, 60 percent of which is wasted in one way in such ways as overwatering. To make matters worse, as lack of water consciousness on over consumption continue to take their toll on national Water Supplies, extreme weather patterns and events are increasing by the day.
A new article released by SureAqua, portable water filter company, has begun a journey to find out what is it that most endangers our water supplies. Titled "What's endangering our Water," the article is an introduction to an inquisition into what factors are having the most negative effect on our water supplies.
"After pin pointing the importance of water in the economy through our previous series of articles, Water and the Economy, we then wanted to take a look at what factors are the greatest threat to our water supplies," commented Robert Domanko, Founder and Director of SureAqua.
The article uses headlines of the latest news issues to highlight the degree of severity of the world water crisis, with the plan to then take a look into what is being done in order to alleviate and mend and restore the world's natural water resources.
"Water scarcity and contamination has been, and has even more so become an issue of increasing concern over recent times. When approaching this series, we have taken the view of, if two thirds, excusing saline waters, of the Earth's surface is covered in water, then how can there possibly not be enough to go around?" Continued Mr. Domanko.
To read the article, "What's Endangering Our Waters?" Follow the link below to the SureAqua blog: http://www.sureaqua.com/_blog/NEWS/post/endangering-our-water/.
For more information on SureAqua, visit the official web page: http://www.sureaqua.com/home.