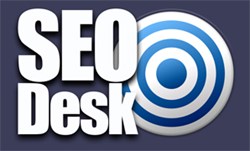 (PRWEB UK) 25 July 2013
The Natural Skincare Company has come to the rescue of pigmentation sufferers through their Paul Penders highly effective and 100% natural Whitening Aqua-Luna cream.
After what felt like the longest winter in the history of mankind (in fact, so far as historical weather goes back, it likely was) the sun has finally put its hat on in the UK and has come out in all its warming glory. Projected forecasts indicate it is going to stay a little while yet so whilst this creates a flurry of alfresco eating, summer drinks out after work and a general feeling of wellbeing, what does it mean for the population's skin?
Too much sun is dehydrating and it can cause premature ageing, not to mention the obvious potential health hazard. Those who suffer from it will also know how distressing pigmentation can be, another by-product of UV rays. Pigmentation is patches of discoloured skin, usually occurring on the face and hands.
What can be done about it?
As with many conditions, prevention is the best cure, however, once pigmentation has occurred, it will only worsen when exposed to more sunlight. It is possible to reverse this however, without needing to resort to costly cosmetic treatments.
Paul Penders, innovators in organic skin care products, are now offering their Whitening Aqua-Luna treatment through The Natural Skincare Company. It's a topical cream that effectively lightens sun spots without bleaching and using harmful chemicals. The cream uses a mixture of chamomile, green tea, rice fermentation extract and vitamin C to naturally reduce the signs of pigmentation.
For sufferers, knowing they can use an organic product that is 100% natural, whilst eradicating the need for heavy make-up or avoiding the sun entirely, will give them the sunny boost in their step that everyone else is enjoying. At £22.50 for 20 grams, the product also offers great value for money.
More about Paul Penders
Paul Penders is an organic skin care manufacturer focused on making organic products available to consumers who place importance on their health as well as their looks. All of their products are certified organic and are made from 100% natural ingredients.
They are strongly against all animal testing and test their products on willing volunteers.
More about The Natural Skincare Company
The Natural Skin Care Company was set up in response to a growing desire from consumers to use natural products and to avoid potentially harmful chemicals. The company's owner ensures that every single product is tested by their team before offering it to the market, in order to assess its quality and efficacy.
They too are committed to ethical standards and in promoting overall well-being. All types of personal care products are available to buy online, including skin care and organic makeup.