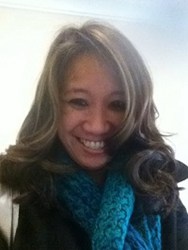 These new delivery options will take our customers' business results to the next level by streamlining marketing applications with accurate real-time information.
Springfield, VA (PRWEB) July 24, 2013
Relevate® announced today that automotive industry expert, Yen Sullivan, has joined the senior leadership team as vice president, product strategy. She will lead product strategy and management across the organization with a focus on developing marketing data applications for the automotive industry.
Steven Rao, CEO said, "Yen has strategic insight into the needs of marketers across the automotive industry, and she will champion the development of unique data products that will help automotive marketers realize a greater return on investment for each marketing dollar spent. Relevate's Auto ID databas e is the standard bearer for comprehensive and accurate automobile data on the owners of vehicles including make, model, year, etc. Yen will leverage all of our core data assets to deliver new automotive marketing solutions for specific segments of the automotive industry including incorporating automotive intelligence data into existing CRM systems (dealer management systems, shop management software, or estimation software), web-based Auto ID data access, broad modeling and analytics, or marrying off-line information data with big data."
Sullivan said, "I am very excited to roll out these delivery options as they will take our customers' business results to the next level by streamlining marketing applications with accurate real-time information. The key starts with a strong product core, which is the data. Relevate has highly accurate transactional automotive data that are 100 percent populated with Vehicle Identification Number, validated for marketing, and fully compliant with privacy laws. Our clients are already seeing higher returns using Auto ID data for automotive leads."
"Relevate has a long history (since 1978) providing multichannel marketing data solution s from data enhancement, modeling and analytics, to real-time web-based delivery marketing data. Imagine being able to key in a phone number, whether through our web service or through your own CRM system, and having a customer service application auto populate with information including VIN number, demographics, other vehicles in the household, and RPI (Response Performance Indicator) a score that effectively predicts front-end response and back-end performance. The possibilities are endless as we continually add new data streams relevant to specific industry needs," added Sullivan.
Sullivan has been an independent consultant for clients such as McKinsey & Company and The Boston Consulting Group providing expertise in automotive data strategy, marketing data analytics, and business process management. Previously she was director of data operations at CARFAX, Inc., where she built the data operations team as the company grew from 85 to over 600 employees. She also held positions at Claims Resolution Management Corporation and Manville Personal Injury Settlement Trust.
About Relevate®
Relevate, with its headquarters in Springfield, Virginia, is a data insight and management company that combines the power of analytics and quality data assets to deliver a comprehensive range of marketing intelligence and digitally driven marketing solutions. Over 1,500 companies work with Relevate to improve their ROI and build leading-edge marketing solutions. For more information, call (800) 523-7346, or visit http://www.relevategroup.com.