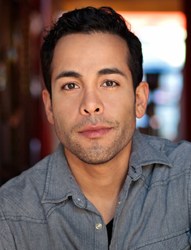 Everyone can grow nostalgic over at least a few ridiculous things they did when they were broke.
Los Angeles, CA (PRWEB) July 23, 2013
Newlywed and Broke is a web series that will be a modern day "I Love Lucy".  Where "I Love Lucy" pulled back the curtain on a couple dealing with life in show business, "Newlywed and Broke" will pull the curtain back on a couple dealing with today's trying times of job loss and financial hardships… in hilarious ways! Each episode you'll see a rib-tickling, laughter-inducing new way they struggle to make and save money.
The project is a sponsored project of Fractured Atlas, a non-profit arts service organization and contributions are tax-deductible to the extent permitted by law.
The goal of the company's Indiegogo campaign is to produce a TV quality web series that will first air on the Newlywed and Broke website. Once there is an established market for the show, the series will be pitched to networks like ABC, FOX, HBO etc.
In addition to the series, the show's website will feature 52 Youtube style videos called, "Broke Tip Tuesdays". Each week, these videos will provide viewers great money-saving tips by covering subjects such as "Broke Dating", "Broke Cooking", "Broke Travel" and many more. The crowdfunding campaign page is currently offering project supporters the opportunity to share their stories and broke tips, some of which will end up in future episodes.
"It's a familiar tale for all of us.  Relationship or not, everyone can grow nostalgic over at least a few ridiculous things they did when they were broke," stated Reko Moreno, who plays Stan Miguelles in the series. Moreno, also the series producer and one of the writers, can also be seen in the upcoming films, "Bless Me, Ultima" directed by Carl Franklin ("Devil in a Blue Dress" with Denzel Washington) and "Attack of the 30 foot Chola". In addition to the "Newlywed and Broke" project, Moreno was one of the creators of "Blanco Boys", which was mentioned by the WGA for best new comedy web series and is a Fellowship award winner for Producers with the National Association of Latino Independent Producers. 
Moreno's "Newlywed" partner, Mia Miguelles, will be played by actress, writer, director and producer Kathryn Castaneda. Castaneda, who is also the Lead of the up coming feature film "Attack of the 30 Foot Chola", was awarded a writing fellowship with NALIP/HBO.
Actress and writer, Liz Femi, will play Angie Miguelles. Femi's notable TV and Film credits roles include, "Things Never Said" (Directed by Charles Murray of "V", "Criminal Minds") and the pilot "Adventures with Shondrella". Femi will also be performing her one-woman play,"Take Me To The Poorhouse" this Spring in Los Angeles.
Actor and Comedian, Rob Michaelson will play Otis Jackson. Others involved with the show are; Dan Sutton - one of The Leads of the new NBC show, "Siberia" and Blair Dickens, the Producer of the up coming web series "Henchmen".
The Newlywed and Broke crowdfunding project marks the first time that crowdfunding campaign manager, John-Michael Scott and crowdfunding campaign promoter, Philip Cardwell have joined forces in support of a crowdfunding film project. "When John-Michael called to explain the shows concept and the previous accomplishments of the group involved in the project, I felt obligated to take a look. What I saw, was a well-crafted, hilarious pitch for, what I believe will be, a future primetime TV series," stated Philip Cardwell, Founder of Universal Media Consultants.
About The Companies
IndieFund.it is a boutique creative agency providing crowdfunding campaign management services as well as assisting crowdfunders in the development and delivery of a well-founded campaign model. The company assists in all facets of campaign definition, planning, pre-launch, launch and post-launch activities. Bringing together a best in class team providing social media strategy, media production, campaign production, business planning, strategic marketing and crowdfunding expertise - IndieFund.It is committed to small business crowdfunding success.
Universal Media Consultants is an advertising and marketing agency that provides an innovative way for clients to gain maximum exposure for their message. Currently, the company is highly active in the crowdfunding space and is providing advertising and marketing services to a wide range of crowdfunding projects at no initial costs to the client.
Fractured Atlas is a non-profit arts service organization that empowers artists, arts organizations, and other cultural sector stakeholders by eliminating practical barriers to artistic expression, so as to foster a more agile and resilient cultural ecosystem.