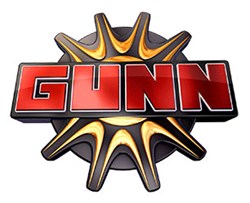 One Simple Price
San Antonio, Texas (PRWEB) July 25, 2013
Business has been really good for Gunn Buick GMC and it's about to get a whole lot better. Gunn Automotive Group in San Antonio, Texas has announced that Gunn Buick GMC is getting brand new, state of the art digs. The new showroom and sophisticated service department will still be located in San Antonio and only a short distance from its current location. That's good news for those who live in the city and the surrounding areas of Corpus Christi and Austin.
The company put down roots in River City decades ago and has become part of the surrounding landscape. Residents would have been disappointed if the showroom had moved anywhere else. The close-knit community, and loyal customers have made the company the success it is today. The Automotive Group has been a part of San Antonio for over fifty years, and nothing short of a disaster could tear them away from the city they love.
The new facility will be located just 5 miles North of the existing showroom on IH35 exit 174a . Construction is almost complete, and the building has been scheduled for an August 5th open. Needless to say, the sense of excitement is palpable for everyone involved, and there is no sense of it diminishing anytime soon. The future looks exceedingly bright for anyone looking for a new or used Buick GMC vehicle, only this time they'll be doing business in a new, and modern space.
Gunn Automotive was founded by Curtis C. Gunn with a single Oldsmobile dealership in 1955. For the next five decades, the dealership has grown to include the most popular car models sold in the United States. Gunn is considered one of the Top 100 automotive dealer groups in the country, and is considered one of the fastest growing companies in San Antonio. Distinguished as one of the city's largest privately-held companies, an indelible mark has been made on the community that over time, has only strengthened and matured.
In 1995, the company evolved to its current No Hassle, No Haggle, One Simple Price business model. It has enjoyed increased sales and customer satisfaction because of the way it continues to do business. That core principle ultimately changed the San Antonio car market. As a result, Gunn's market share has doubled. The company has grown, and is taking an opportunity to expand. All of this is possible because of loyal customers that Gunn is proud to do business with. This is a testament to the relationships formed with customers that go beyond the buying and selling of a vehicle. It ultimately proves that a successful business is possible when you treat your customers the way you want to be treated. For Gunn, the Golden Rule is key to everything they do. They have a strong following of customers because of it.
As the dealership moves to a brand new facility and showroom on August 5th, there is no doubt that Gunn Buick GMC will have many friends and customers following close behind them.