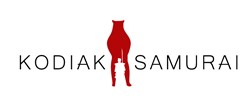 "The guys behind Kodiak / Samurai know social better than anyone I've worked with."
New York, NY (PRWEB) July 24, 2013
Today marks the public launch of Kodiak / Samurai, a pure play social media agency focused on bringing together the art of big brand creative and the science of social media. Founded by four industry veterans who have brought some of the world's most iconic brands into the social age, Kodiak / Samurai leverages rich social listening to define emotional insights that inform creative. Understanding emotions and building socially relevant creative campaigns drive sharing.
"The guys behind Kodiak / Samurai know social better than anyone I've worked with." Says Jon Bond, legendary ad man and former CEO of Big Fuel. "They were some of the first to utilize social as a marketing channel for large brands - they've pioneered the space."
Kodiak / Samurai has been building a unique take on sentiment, listening and social creative for global brands. The result is called Social Architecture. Social Architecture audits and measures how a brand and its audience interact and includes emotional mapping and emotional targeting. This allows Kodiak / Samurai to build compelling content for brands' channels that is highly engaging, emotionally captivating and therefore optimized to drive sharing. This mix is potent for social brand building.
"We are excited to formally announce our agency today," says Ben Luntz CEO of Kodiak / Samurai. "Our team has spent the past two decades as leaders in the traditional, digital and social space, and as the world and business have moved more and more towards social engagements, we realized no agency has unlocked the true value of social as a marketing medium. Advocacy. While some public relations, advertising and digital agencies boast social media capabilities, they still haven't figured out the special combination that creates trusted advocacy for a brand among its audience. Kodiak / Samurai fills a void in the social media marketing industry."
For more information about Kodiak/Samurai please contact Rosie Mattio, Director of Public Relations (917)583-6349/rosiemattio(at)gmail(dot)com