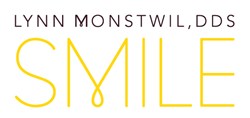 we can share our upcoming mission trip with the Free to Smile Foundation will make this evening doubly special
Westerville, OH (PRWEB) July 23, 2013
Dr. Lynn Montswil, DDS will host an evening of cocktails and hors d'oeuvres to educate patients about EZ White Pro, a new, in-office teeth whitening system, from 6-8pm on July 25. Additionally, Dr. Montswil will be sharing information about her upcoming mission trip to provide free dental services and cleft lip and palate surgeries to impoverished children in Guatemala through the Free to Smile Foundation.
Monstwil is one of the first dentists in Central Ohio to offer EZ White Pro—a process that can whiten teeth by up to eight shades in 30 minutes. Attendees of the July 25th event will also receive a 20% discount if an EZ White Pro Treatment is booked that evening. Discounts are also available for future EZ White Pro treatments if a donation is made to the Free To Smile Foundation.
Montswil notes, "We invite everyone to come and learn more about a state-of-the-art, comfortable teeth whitening system that can really impact the way you feel about yourself and your smile. That we can share our upcoming mission trip with the Free to Smile Foundation will make this evening doubly special."
About Free to Smile Foundation
Free to Smile Foundation is dedicated to supporting and sustaining comprehensive, quality surgical and dental services to poor and underprivileged children and adolescents throughout the world. To this end, volunteers and partner organizations will provide free surgical, dental and educational care for all that are served by the foundation across the globe. Founded in 2008, Free to Smile Foundation is a non-profit 501(c)(3) organization. For more information, visit http://www.freetosmile.org.
About Dr. Lynn Montswill, DDS
In private practice since 1994, Dr. Lynn Monstwil offers a full-range of dental services for patients of every age. She is a member of the American Dental Association, Ohio Dental Association and Columbus Dental Society. To make an appointment or to learn more about her practice, call 614.882.9828, or visit http://www.monstwildds.com.
This free event will be held from 6-8 pm at the offices of Dr. Monstwil, located at 450 Alkyre Run Drive, in Westerville. RSVP to Julie at 312-404-5794 or Julie(at)bowerspr(dot)com